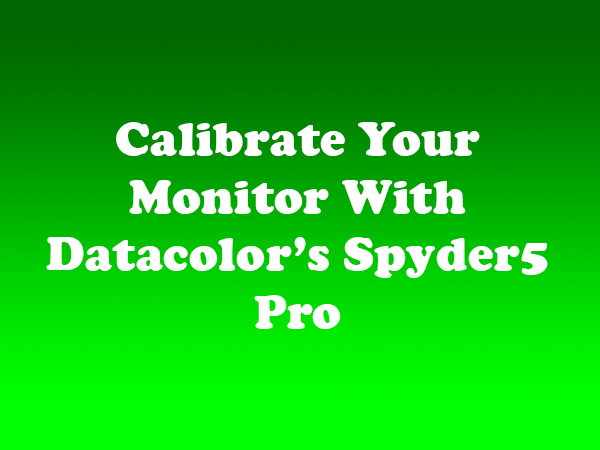 Calibrate Your Monitor With Datacolor's Spyder5 Pro
Whether you use a Mac or Windows, your computer likely came with a very clear warning: "The color on the printed document may not match the color that you see on your monitor."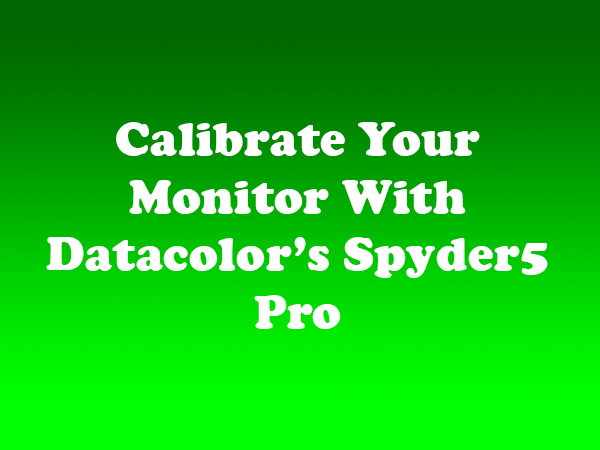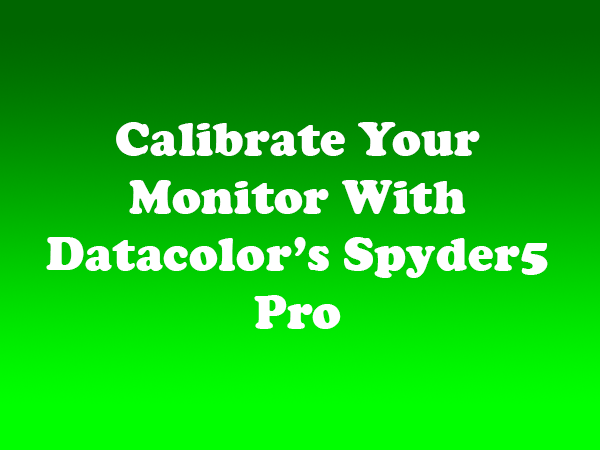 For photographers, the difference between what you see on the monitor and the images you print or post online can be significant. It can also be extremely frustrating to spend hours editing an image only to have the printed photo look nothing like you intended.
The problem comes from the fact that standard settings for most monitors are extremely bright and often oversaturated. In addition, ambient light in a room (as well as how our own eyes perceive color) can also impact how an image appears on the monitor.
For serious photographers, Datacolor's Spyder5 Pro offers a full-featured and advanced color accuracy solution, which calibrates your monitor to an industry color reference standard. It works on desktop or laptop monitors, mounting via a lens cap counterweight. Full calibration takes approximately five minutes, with monthly re-calibrations taking half that time.
Key features include:
Integrated room light sensor that continually monitors the user's lighting conditions among three ambient light settings
Sixteen calibrations choices, which allow the user to adjust settings such as white point, gamma, and ambient brightness
"Before and After" evaluation of the calibration results through the user's own images
Display Analysis feature that allows users to compare the color, brightness, contrast, gamut, tone response and white point across all monitors
One of the most significant benefits of the Sypder5 Pro is that it is extremely easy to setup and use. While most users should be able to calibrate their monitors using the on-screen directions that accompany the software, Datacolor also provides an online video tutorial and interactive help.
The Datacolor S5P100 Spyder5 Pro retails for $189 and is available on Amazon.com.