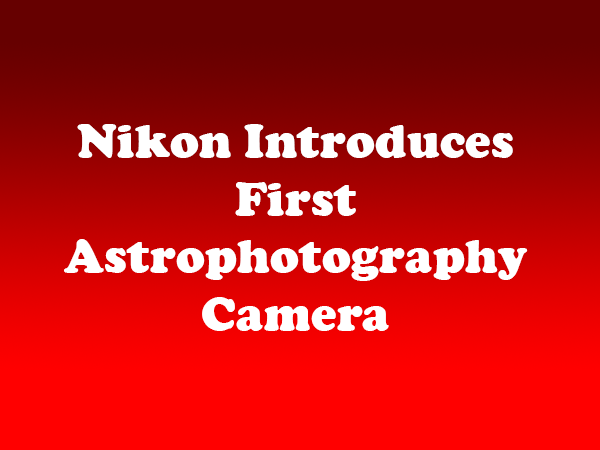 Nikon Introduces First Astrophotography Camera
Nikon has introduced the first full-frame camera designed exclusively for astrophotography.
The Nikon D810A essentially includes the basic body of the popular D810 along with a number of added features specifically created for astrophotography. According to Nikon, the D810A "makes the most of the incredible rendering capabilities of the D810, while utilizing an optical filter adopted to enable beautiful reproduction of vivid reds in images of nebulae that emit H-alpha light, something very difficult with run-of-the-mill digital SLR cameras."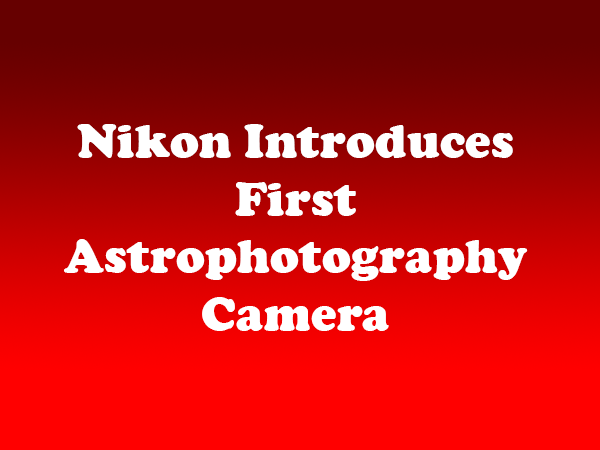 Most cameras have broad-ranging infrared filters that filter out some visible red light. While useful in traditional applications, they make it difficult to capture the strong red H-alpha light emitted by nebulae and galaxies. The Nikon D810 features a modified infrared cut filter that allows the hydrogen alpha spectral wavelength to pass through, resulting in four times greater sensitivity of the 656nm wavelength.
As detailed by Nikon, additional features that will appeal to astrophotographers include:
Long-exposure manual (M*) mode that supports shutter speeds as slow as 900 s. Users can select a shutter speed from 4 to 900 seconds.
A modified viewfinder displays a virtual horizon, which is always illuminated in red when enabled, to help keep the camera level.
The ISO range has been optimized from 200 to 12,800 (Hi-2 51,200), for maximum sensitivity with the optimal signal to noise ratio.
A live view preview function that makes it easier to focus and compose images. It can also be enlarged up to 23x.
As with the D810, Nikon's latest camera also boasts a high effective pixel count of 36.3-million pixels and the EXPEED 4 Image processing engine. In addition, astrophotography buffs will also benefit from the electronic front-curtain shutter, which effectively suppresses internal mechanical shake.
The Nikon D810A will be available in late May 2015 and will retail for $3,799.95. For more on astrophotography, including how to get started with the DSLR you already own, stay tuned to this blog.