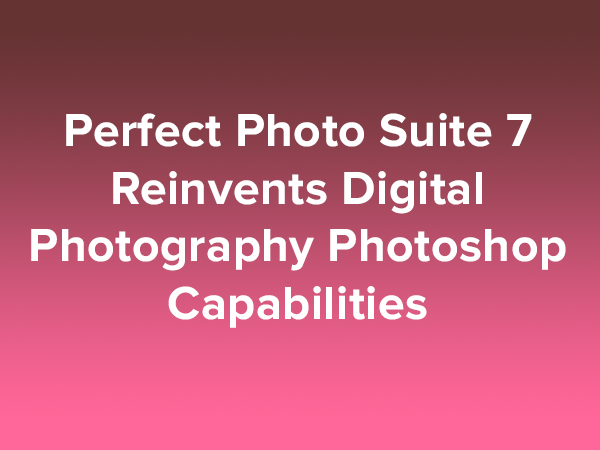 Perfect Photo Suite 7 Reinvents Digital Photography Photoshop Capabilities
Perfect Photo Suite 7 is more than just an upgrade to the earlier version of the program. The new black and white conversion program and the smart masking brush are two totally new features that make this upgrade a must.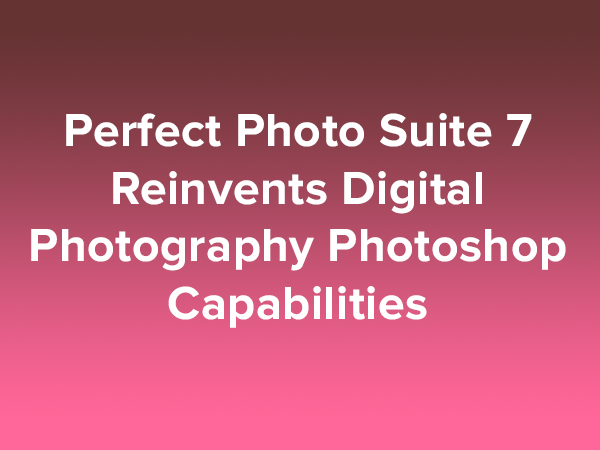 Suite 7 adds a black-and-white conversion program that in my opinion is better than Nik's "Silver Effects Pro." The Perfect Photo black and white creates an image with more variance of blacks and whites than "Silver Effects Pro." The presets are more varied and the sliders give more control over customizing your image.
All of the programs in the suite had a facelift. The presets are categorized in a more intuitive way and a search feature was added to help you find the preset that you are looking for much more quickly than before. The new streamlined, intuitive interface helps photographers easily navigate through different features and locate their tools easily. Given the different applications and options the new suite provides, the easy interface system affords photographers at every level more convenience and simplicity when making changes to their digital images.
Then we come to the masking brush, which is not only a flawless feature, but easy to use and highly effective. Masking brushes are becoming a more commonly used tool in digital photography as they add more professionalism and polish to images. There are a number of different masking techniques and the one photographers choose to employ can quickly suggest whether they are a novice or an expert. The masking feature in Suite 7 is a coveted application due to its ease of use, regardless of the complexity of the photograph.
In addition to the new Perfect B&W, Suite 7 adds the following changes to its lineup:
Perfect Portrait 2: The improvement in speed alone makes this upgrade a must. It also has a new, more intuitive interface.
Perfect Layers 3 – The new blend modes as well as the new edge detecting brush make this the fastest way to create a mask that exists in any photo imaging program.
Perfect Effects 4 – The search, the edge detecting brush and the new interface are added with some new presets in this program. I like the paint-in presets that allow you to apply the effect of the preset to specific areas of your image with ease.
Perfect Resize 7.5 Pro – adds new Genuine Fractals-powered algorithms to this resize program of choice. Many people come to the Perfect Suite just for Perfect Resize. The improvement here does not disappoint.