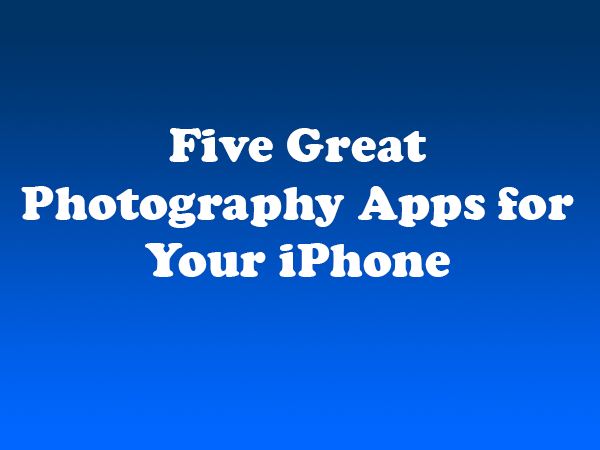 Five Great Photography Apps for Your iPhone
No Nikon D800 in your bag? No Leica D-Lux portable in your pocket? Every cell phone has a camera and a number of great photography apps to go along with it. So use it!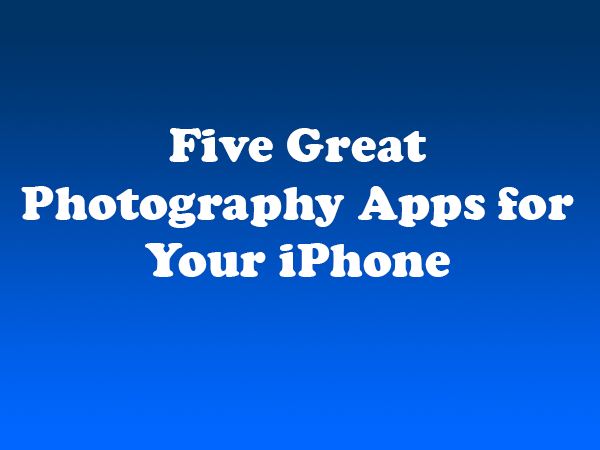 Once you have trained yourself to see the world around you as a stream of infinite artistic images just waiting for your camera to capture, don't worry that you left your camera behind. It is always better to capture the image rather than lose an opportunity, and the iPhone is not a bad last resort.
Apple has done a fairly remarkable job with the camera in the iPhone. Some say that the iPhone camera is better than most fixed lens portable cameras from a decade ago. In addition, software developers are continuously creating new apps that can improve everything from image quality to photo editing capability.
With so many products in the App Store to choose from, it can be difficult to decide what is really worth the cost of the download. So below are a few of the most popular and best-reviewed photography apps for your iPhone:
For professional photographers, there are a host of apps that make your iPhone even more valuable. From model release forms to online portfolios, there's truly an app for that.