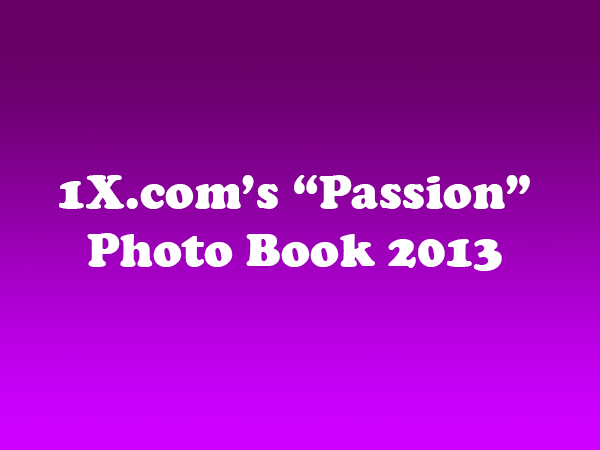 1X.com's "Passion" Photo Book 2013
Every year, the website www.1X.com releases a yearbook of its best photos. This year 1X.com's "Passion", does not disappoint.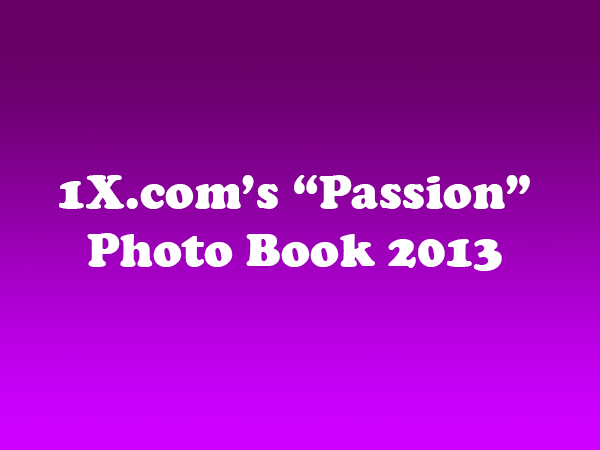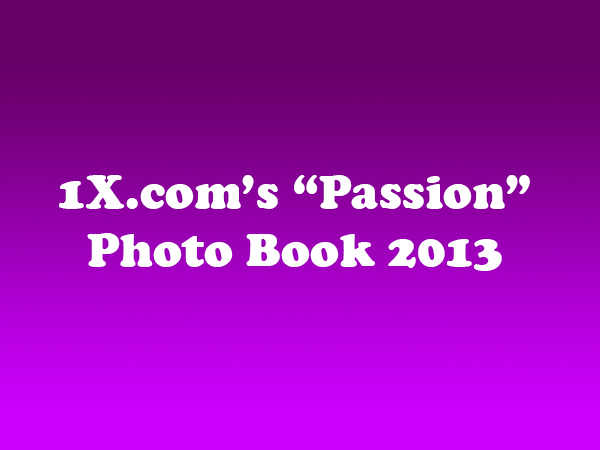 1x is one of the most exclusive photography communities on the Internet. Unlike Flickr or Instagram, it caters strictly to professional or semi-professional photographers. A team of curators selects the photos displayed in the site's online galleries, as you would find in any New York gallery.
At the end of each year, they select the best photos for inclusion in their yearbook.
It contains 220 full size photographs, which feature stochastic printing and superior quality paper. The limited edition publication has become a standard for every serious art photographer's bookshelf.
As the name suggest, this year's book intends to convey 1X's passion for photography. The cover features an extraordinary portrait shot byBulgarian photographer Petko Petkov.
The other images selected are as diverse as they are stunning. The photograph, "Defiant," shows an apparent protestor flashing the peace sign as he kneels before police in riot gear. In stark contrast, "Into the Poppies" shows a young girl surrounded by a meadow of flowers.
The beauty of nature is also on full display. Henry Jager captures an apparent tornado of sardine fish, while Justus Vermaak depicts the sheer force of a charging rhinoceros. For those who appreciate modern photography, the yearbook features many interesting images, including Dave Nitsche's "Searching." The photo, which features the beautiful reflection of a hand, was a "lucky" shot according to the photographer.
You can preview some of the other images on the 1x.com website as well order your own copy of the hardcover book for $99. "Passion" is limited to 1,700 copies.