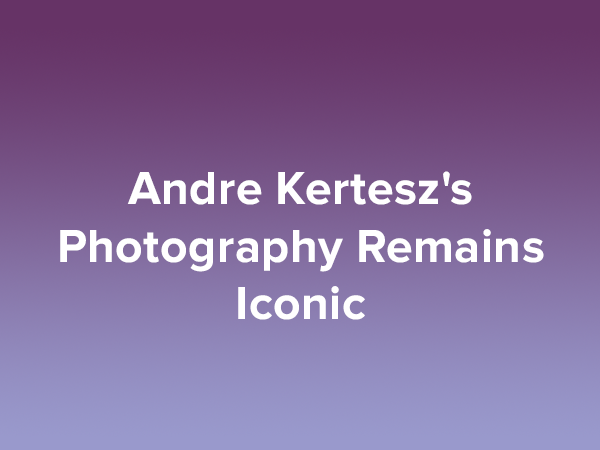 Andre Kertesz's Photography Remains Iconic
Along with Henri Cartier-Bresson, Andre Kertesz was a pioneer of what has become known as "street photography." They captured people doing every day things in Paris between the wars using angles, line and form to compose their image.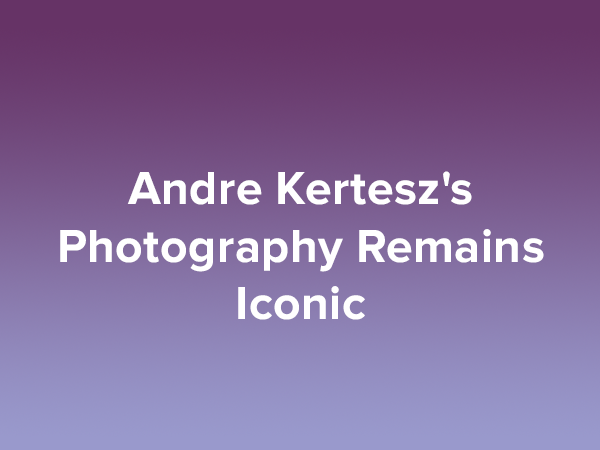 The Hungarian-born photographer died in 1985, but his art lives on. Kertesz was born on July 2, 1894 in Hungary and purchased his first camera when he was 18 years old. His earliest pictures included photographs of people, ranging from his family to his fellow soldiers when he enlisted in the military at the onslaught of World War I. His photographs were so poignant that he was awarded a silver medal offered by the Hungarian Amateur Photographer's Association, an honor he refused.
He lived and worked as a freelance photographer in Paris from 1925 to 1936, and during this period he developed his style by taking photographs of everyday life on the streets. He immigrated to New York City in 1936 and began publishing photographs in several upscale magazines, such as Look, Harper's Bazaar and Vogue. It was during his time in New York that he began to focus on his personal style and signature.
He was known for his unorthodox camera angles, which hindered prose descriptions of his works. He also preferred to use lightweight cameras throughout the duration of his life, as they enabled him to take the obstructed and distorted images that made him one of the most recognizable photographers of the 20th Century. Most of his iconic images were taken from the 12th floor of his Washington square apartment looking down on the city.
As Kertesz refined his style, the "street" never left him. Washington Square (Gelatin silver print, 13 11/16 X 9 3/16 from 1979 in the Metropolitan Museum of Art collection) is a good example of Kertesz' modernist style.
This picture is taken from Kertesz 12th floor apartment at 2 Fifth Ave. located across the street from Washington Square Park. He used his apartment as a perch for his camera that provided an angle emphasizing lines and shape. The circularity of the fences, the fountain and the path in the upper 1/3 of the image create a nice juxtaposition with the vertical lines of the trees and the lamp posts. Kertesz uses a long exposure not only to set the mood but to emphasize the round shape using the light that emanates from the lamps.
The branches of the trees create patterns that are, themselves lines and circles. The dark trees are set off against the white snow covered background that highlights the geometry of the image.