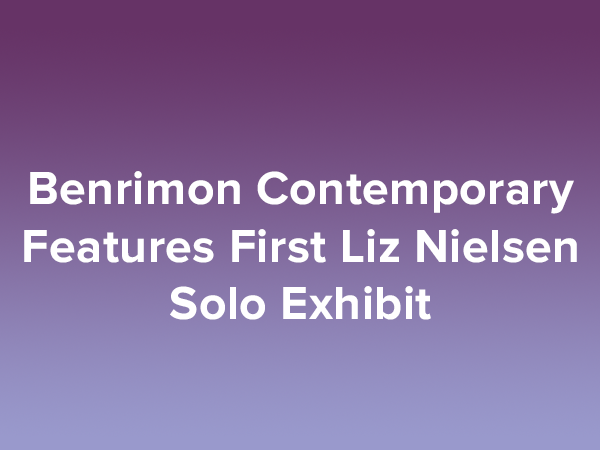 Benrimon Contemporary Features First Liz Nielsen Solo Exhibit
It is always a great thing when a contemporary photographer's work is exhibited in an art gallery that does not normally carry photography. Liz Nielsen's solo exhibit at the Benrimon Contemporary in Chelsea is good news for Liz, for collectors of fine art photography and for the art of photography.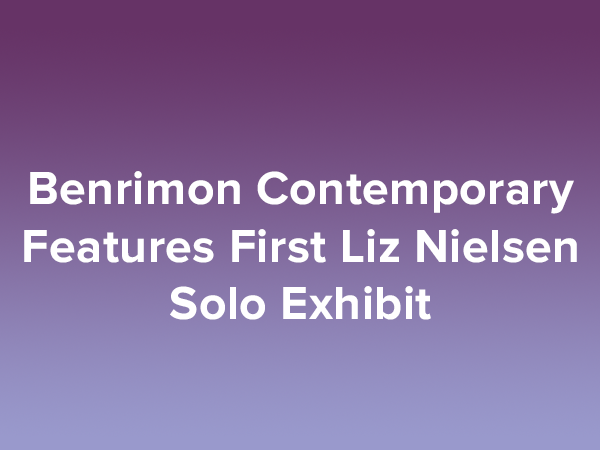 The Benrimon Gallery made a good decision to offer photography in its gallery and it could not have picked a more talented artist to represent than Liz Neilson.
Neilson received her MFA from the University of Illinois at Chicago in 2004 and her BFA from the School of the Art Institute of Chicago in 2002. She currently lives in Brooklyn, NY.
Her exhibit, Tiger Teeth: Red Light, is a new collection of photography comprised of a layering of shapes, lines, colors and dimensions. To create her ambiguous and highly detailed compositions, Nielsen explores the physics of light and expertly mixes wavelengths and divides the light spectrum to harmonize and layer the color schemes. After arranging her shapes and layering them one at a time on a glass side, she cleverly manipulates the negatives in a darkroom to provide her finished product.
Neilson's work shows the influence that paining has had on her photography, particularly the work of Ellsworth Kelly and the color field painters. The emotive effect of her pieces is drawn from the positioning juxtaposition of color and shape.
In Angel, a 2013 piece exhibited at the Benrimon Gallery, the circle overlaps the triangle with a gradient that also reveals the red that seems to emerge from the background. The contrast of shapes, the overlapping colors of blue and green and the use of light create a juxtaposing boldness and subtlety. The red at the bottom of the image reveals itself as the blackness seems to recede in time and space. Please see photo that comes from the SAIC website.
Nielsen's works have been reviewed by several publications and appear in other galleries, such as the Steven Alan boutique in New York. Her photographs rely on a series of experimentation with time, light and exposure, making them unique, abstract and varying in scope.
The Benrimon Gallery is located at 514 West 24th Street, NY, NY and more information about Liz Neilson is available there.