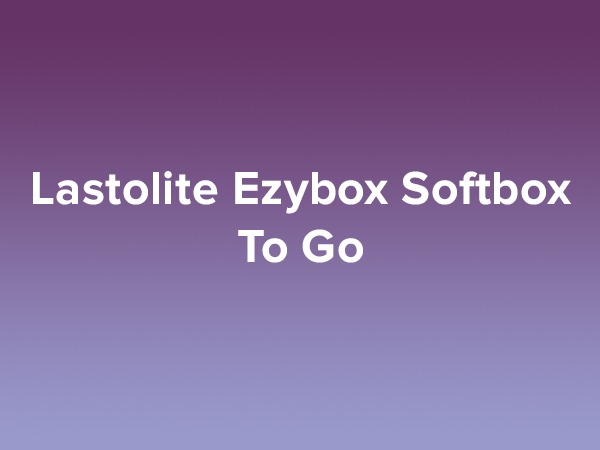 Lastolite Ezybox Softbox To Go
Controlling the direction and intensity of light coming from a portable flash unit can pose a challenge in the field where natural light can sometimes be unpredictable and when there is not much gear you can comfortably carry.
The Ezybox Hot Shoe Softbox from Lastolite is a good solution. It is small and light whether it is open or folded and it does a good job directing the light from just about any flash whether off or on camera. If you are looking for a light modifier that is easy to carry and reasonably priced then you will want this highly reviewed and effective tool to be in your camera bag.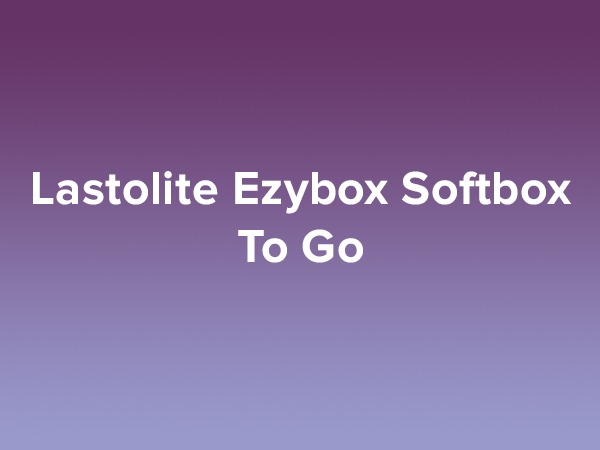 The Ezybox Softbox is easy enough to use and mounts to a light stand or camera bracket, depending on what you are using. Everything you need to quickly assemble and begin using the product is in the bag, and fast assemble allows you to begin modifying your light and shooting rapidly before the moment is lost. The bracket, which is included in the softbox kit, also adjusts to various size flash units. A tilt bracket is not included in the box, but purchasing one separately enhances the Ezybox Hot Shoe product by affording you more control over your aiming and allowing you to capture images with more precision and clarity.
Perhaps what makes this product so appealing to photographers is the ease of use combined with its reliability. The Ezybox Hot Shoe is lightweight, which is perfect for photographers who shoot in a diverse array of locations. It is also multifunctional and is superb in several different shooting scenarios, including portraits, pictures taken both indoors and outdoors, general purpose photographs and low-light situations. Its quick assembly and light weight can also help photographers capture treasured moments at weddings, graduations and anniversaries without the fear of printing out images that are tarnished or ruined by excessive flashes.
This product fits nicely on my Nikon SB900 speedlight and, I would guess, on most Nikon or Cannon compatible flash units. This is a handy tool to carry when you want a light box instead of an umbrella or when you just don't want to carry your umbrella with you.