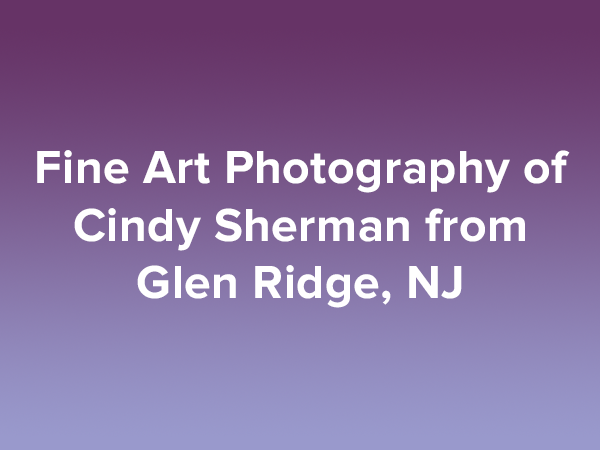 Fine Art Photography of Cindy Sherman from Glen Ridge, NJ
Cindy Sherman grew up in Glen Ridge New Jersey where she gets surprisingly little attention in contrast to the international attention this Essex County native enjoys.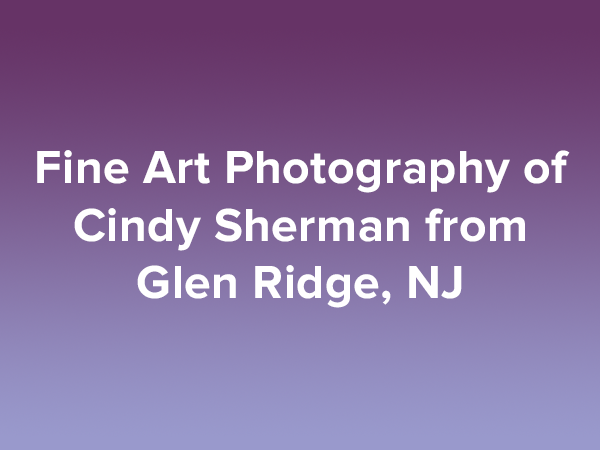 Sherman's photographic art appears in her 8 books and it has been exhibited in museums around the world including the New York Museum of Modern Art in 2012. Her earliest works were also included in an important 1999 Christie's auction where some sold for a record $190,000, an unprecedented amount for fine art photography at that time. Those prices are a bargain today.
While Sherman's art is exhibited as photography, her work pushes boundaries and challenges the notion that there is a distinction between photography and other mediums of fine art much the same way that art movements like Dada, Pop Art and installation art have done.
For 30 years Sherman has created a stunning portfolio of images by using herself as a model. She has used a diverse suite of guises and personas throughout her career and the images in which she has presented herself in span from natural and amusing to distasteful and thought-provoking.
Sherman relies upon a breadth of inspiration when creating her scenes, and includes a range of images from movies, TV, magazines, the Internet, and art history. Perhaps what further demonstrates her role as an artist is the impressive fact that she takes on the role as photographer, model, makeup artist, hairdresser, stylist, and wardrobe mistress. Her characters include the archetypal housewife, the prostitute, the woman in distress, the woman in tears, the dancer, the actress, and the malleable.
A New Jersey-native born in the 1950s, Sherman once said that she grew tired of the limited scope of painting where she began her career.
"There was nothing more to say [through painting]," she noted in her biography. "I was meticulously copying other art and then I realized I could just use a camera and put my time into an idea instead."