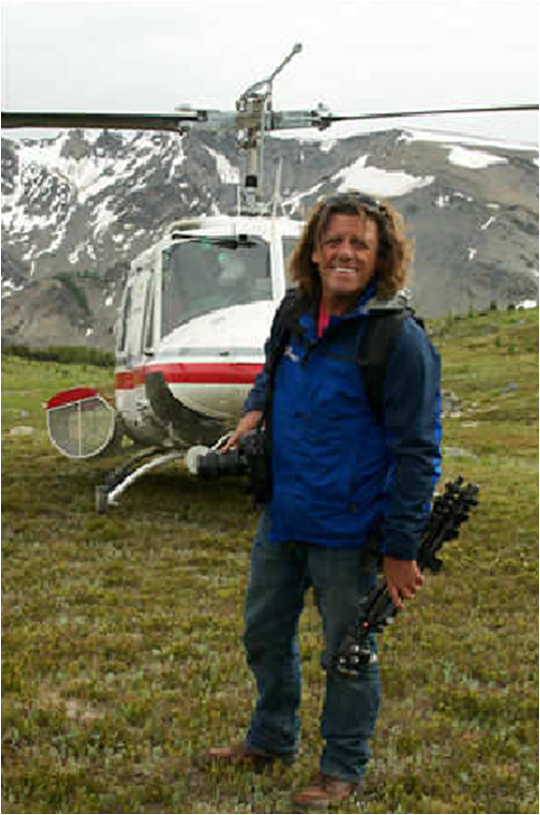 Bryan F. Peterson Nears Completion Of His Sold-Out Photography Workshop Global Tour
When it comes to finding a talented photographer who has his hands in nearly every aspect of the photography industry, you can't go wrong with following famed commercial photographer Bryan F. Peterson. As a professional photographer, professor, blogger and best-selling author, Peterson has shared his expertise with the world and come up with a variety of activities to help photographers of all levels improve their skills.
One of his more popular activities that I have become interested in are his year-round photography workshops, which take place on-site in several locations around the world. The opportunity to work with Peterson and receive individual instruction from the 30-year photography veteran prompted 21 of the 26 global workshops to quickly sell out.
Over the course of 2012, he has hosted the popular workshops, with periods ranging from three to five days depending on the location. Beginning in January, Peterson, and the first-come, first-served group of amateur photographers, have ventured to scenic locations in Argentina, France, Dubai, Holland, Italy, Indonesia, Poland, Canada and several cities across the United States. The professional development workshops center primarily around natural landscapes and instructing photographers on how to use and manipulate light to optimize the visual effect of a photo. Peterson also provides guidance on post-processing via Photoshop to educate visitors on various ways to reformat and enhance their shots.
The cost is reasonable, the required tools are standard (Digital SLR, tripod, wide-angle to telephoto zoom or prime lenses, macro lens (or extension tubes), filters including polarizer, neutral density, graduated neutral density or any other filters) and there are a wide variety of locations to choose from.
As the workshops take up most of his year, it's incredible that he successfully founded and maintains his instructor role at the Perfect Picture School of Photography. He also has a new book coming out on November 6, 2012, entitled "Bryan Peterson's Understanding Composition Field Guide: How to See and Photograph Images with Impact." The book focuses on the composition of an object or scene – light, colors, lines and patterns – and how it affects the overall quality of the picture. Another book, "Bryan Peterson's Exposure Solutions: The Most Common Photography Problems and How To Solve Them," is available for pre-order and will be released on April 2, 2013.