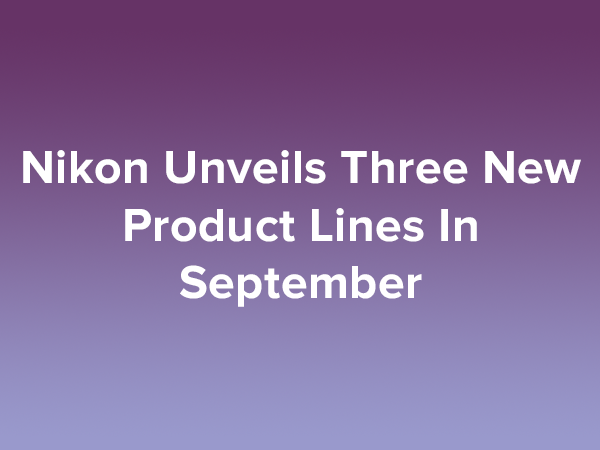 Nikon Unveils Three New Product Lines In September
Nikon Corporation recently added an advanced camera and lens to its expanding product base and also introduced the Communication Unit UT-1, which offers users more efficient image transfer capabilities via both Ethernet and wireless networks.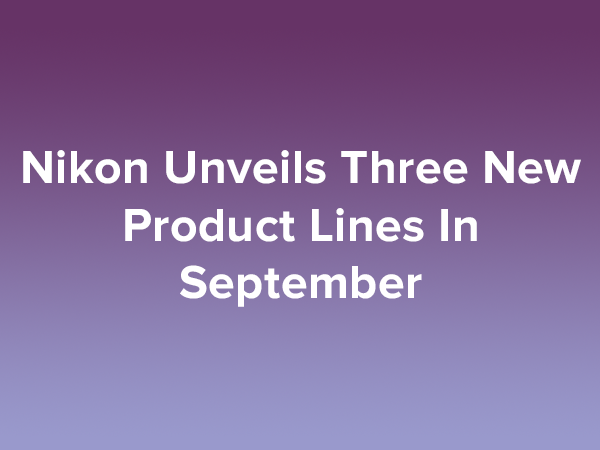 Nikon first unveiled its Digital SLR camera D600, which is currently the smallest and lightest basic camera in the Nikon FX-format class. Despite its small size, the camera features an image sensor with a pixel count of 24.3 million as well as an EXPEED 3 image-processing system that is present in various higher-end Nikon D-SLRs.
The company noted that the small size – whose dimensions are 141 (W) x 113 (H) x 82 (D) mm – gives users the convenience of portability, while its advanced image processing features ensure photographers are not sacrificing quality.
In addition to the D600 camera, Nikon also developed and released the 1 NIKKOR 18.5mm f/1.8 advanced lens, which is compatible with the Nikon 1, advanced camera with interchangeable lenses. The new fixed focal length lens is currently the lightest lens the company has manufactured, making it portable for photographers who travel frequently or shoot from obscure locations that require them to hike and climb. The fast efficiency of the lens makes it perfect for capturing clear images free from blurs, and can maintain the sharp integrity of an image without forcing the user to adjust the ISO under dim lighting conditions.
Lastly, Nikon also announced the release of the Communication Unit UT-1, a device that allows for the smooth transfer of images from a digital-SLR camera to a computer or FTP server. Further, the device can also be used to control the camera from the computer.
When the product is used in conjunction with a Wireless Transmitter, users may perform the same functions over a wireless network. The device is currently compatible with the Nikon D4, D800, D800E, and D7000. When using the UT-1 to remote control the camera from a computer, users are enabled to adjust exposure mode, shutter speed, and aperture setting as well as white balance settings. In addition, the remote capabilities allow consumers to record movies or utilize live view photography.