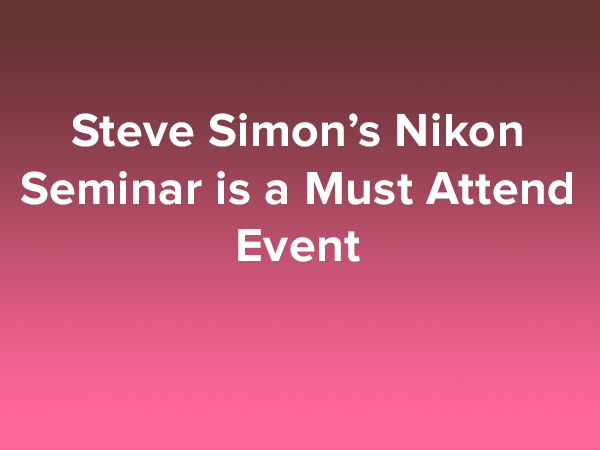 Steve Simon's Nikon Seminar is a Must Attend Event
I learned the subtleties of using my Nikon D7000 from Steve Simon not long after the camera was introduced. The small class size and personal attention was exactly what I needed.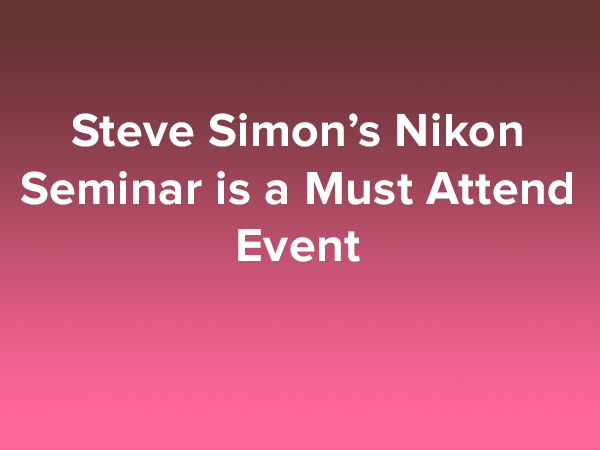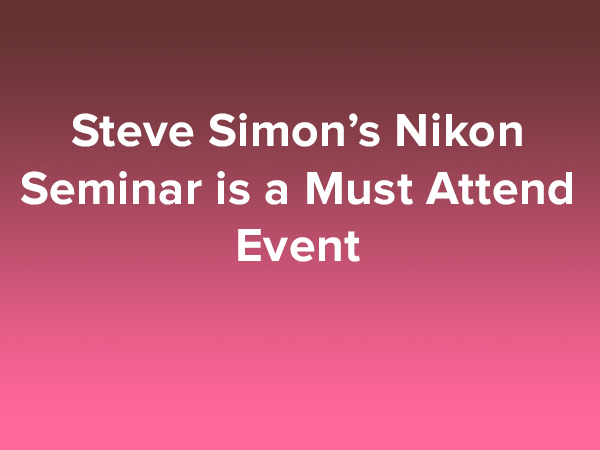 This year the two-day mastery workshop for Nikon users will be held in November in New York City. Anyone who owns a Nikon D700, D7000, D800, D300/D300s, D3, D3s, D3x, or D4 should take this intensive two-day course, which will focus on the more technical aspects of shooting with a Nikon camera. This includes autofocus settings to white balance, histograms, image review and other shortcuts that enable you to customize your photos to your particular tastes.
The class is good for photographers of all levels, and is designed to optimize your picture-taking and photo editing. As a bonus, everyone who takes the class will receive a signed copy of Steve's book, "The Passionate Photographer."
The workshops run from November 14 – 17, and you can register on the Nikonians Academy website.
I have been following Steve Simon's work for a number of years, especially following the release of his book, "The Passionate Photographer: Ten Steps Toward Becoming Great," in 2011. Not only is he a singularly gifted photographer, but he provides a great deal of insight, instruction and clarity on shooting with a Nikon camera.
For example, he posted shots taken with his Nikon D600 on a tour of Morocco, and created another portfolio of photographs shot in Cuba with a D600 with a 24-85mm Kit Lens.
In the past few months, he's posted a few educational blogs and photo displays on Flickr that focus solely on using a Nikon after the company itself hired him to do a series of photographs to highlight the capabilities of the new AF-S 24-85mm f/3.5 – 4.5 ED VR. He posted nearly two dozen street images that shed light on the both the capabilities of the camera lenses and Simon as a captivating photographer. He moderated his posts and in each image, which display shadows, natural elements, and everyday city scenes, he discusses the new features' speed, light, sharpness and quality.
If you are considering an upgrade to one of Nikon's new model cameras—D800, D600, D5200 or D4, Steve's blog post is a great read and will help with your decision. If you already took the plunge to upgrade, register for one of Steve Simon's workshops. When I get my D800, I won't miss it.