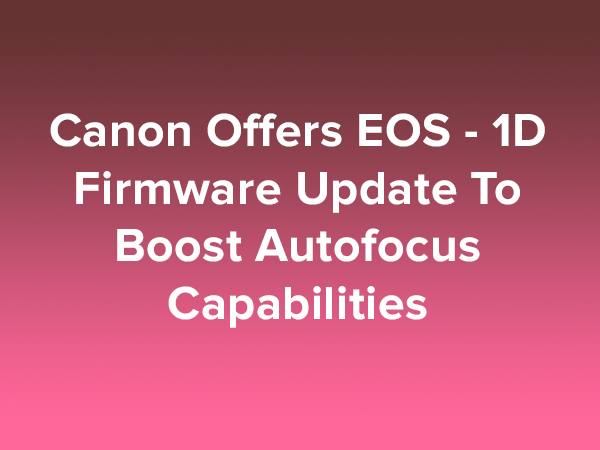 Canon Offers EOS – 1D Firmware Update To Boost Autofocus Capabilities
Trying to capture key moments on film – such as a wedding, graduation, sports event or scenic location – when the lighting is not in your favor can greatly diminish the quality of a photograph. Canon U.S.A. has responded to several requests from its users for greater autofocus features by offering a new firmware update. The update – which can be downloaded through the company – is designed to optimize the current offerings of Canon's flagship EOS-1D X Digital SLR camera.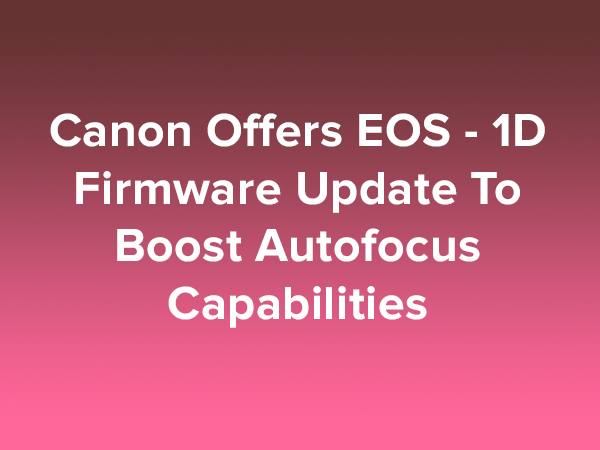 The update will feature two enhancements to its current offerings. The first is AF Point Illumination During AI Servo AF which allows AF points through the viewfinder to be illuminated in red when the shutter button is pressed halfway down. In doing so, you can more easily identify your target and perfect your aim in low-light conditions or when taking pictures of dark objects and items. Further, illumination of objects is periodic, rather than continuous, which provides you with more convenience and accuracy in taking photos when the lighting may periodically change. You will also be able to choose your illumination level from a menu, which gives you three options of non-illuminated, normal illuminated or brightly illuminated photography.
The Cross-Type AF Support at f/8 is the second enhancement that will benefit nature and wildlife enthusiasts who frequently use super-telephoto lenses with extenders. Although the EOS-1D X offers a 61-point High Density Reticular AF System featuring up to 41 cross-type AF points – which varies by lens – the cross-type AF is restricted to EF lenses and lens/extender combinations with a maximum aperture of f/5.6 or larger. The new updates will allow for greater autofocusing when the lens/extender combination's maximum aperture is as small as f/8, giving you more clarity and precision when you use these features. It works by essentially expanding the size of the AF detection area to focus in on smaller items in the frame. This can make shooting small, fast-moving animals or birds easier from great distances.
This is the first set of enhancements Canon has made to this particular camera, and if you have a big event coming up or simply want to grow as a photographer, these updates may make a significant difference in the quality of your frames.