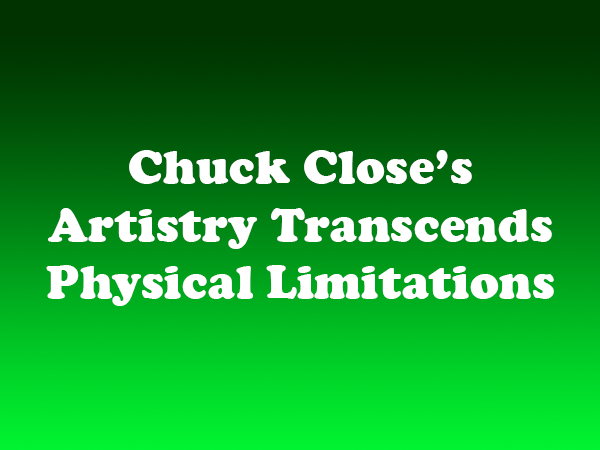 Chuck Close's Artistry Transcends Physical Limitations
Upon viewing Chuck Close's work, you would never know that the renowned painter and photographer was paralyzed from the neck down in 1988, after suffering a spinal arterial collapse. From February 28 through March 29, 2014, his impressive body of work will be displayed at the Pace Gallery in New York City.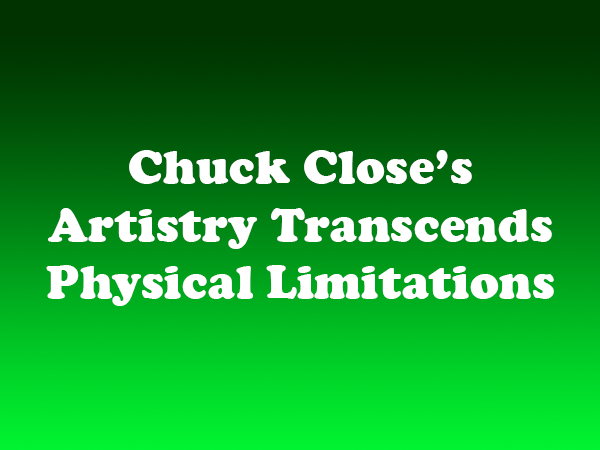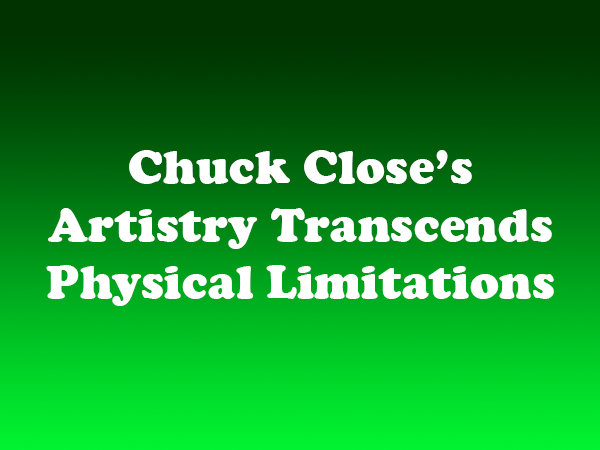 Chuck Close: Nudes 1967–2014 features Polaroids, daguerreotypes, and an acrylic on canvas painting. The exhibition reflects both the preferred body types and grooming preferences covering a span of nearly five decades. The premiere piece is the 10-by-21-foot Big Nude, which has never been displayed publicly in New York City.
While the latest exhibit features his subjects au naturel, Close is best known for his photo-based portrait paintings, which incorporate a number of innovative and diverse techniques, including stamp pads, finger painting, silkscreens, and tapestries. In painstaking detail, he typically works from photographic stills to create paintings that appear larger than life.
Interestingly, Close attributes his inability to recognize and remember faces with his penchant for portraits. "I was not conscious of making a decision to paint portraits because I have difficulty recognizing faces. That occurred to me twenty years after the fact when I looked at why I was still painting portraits, why that still had urgency for me. I began to realize that it has sustained me for so long because I have difficulty in recognizing faces."
Close's body of work earned him the prestigious Medal of Arts in 2000. In 2010, President Barak Obama nominated him to the President's Committee on the Arts and Humanities.
With the assistance of technology, Close continues to paint and take photographs. His work was recently featured in Vanity Fair's 20th Annual Hollywood Edition. The magazine spread features 20 Polaroid portraits of movie stars, taken without the benefit of makeup or hairstyling. His fresh-faced subjects included high-profile celebrities such as Oprah Winfrey, Brad Pitt, Julia Roberts, Morgan Freeman, and Scarlett Johansson.