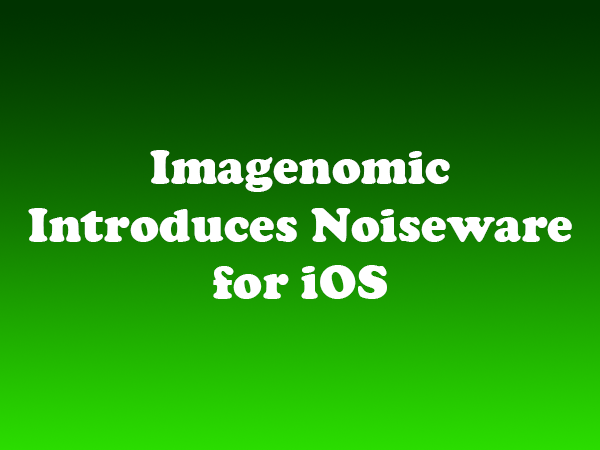 Imagenomic Introduces Noiseware for iOS
Imagenomic introduced Noiseware for iOS in January. The app allows iPhone and iPad users to reduce or eliminate the noise in their images right from their devices.
"Noise" in a picture is those tiny dots that make it look grainy. It most commonly occurs in pictures that are taken at night or in dimly lit area areas.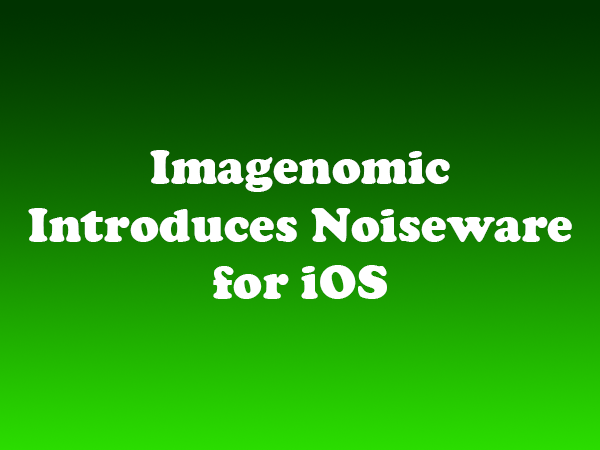 Sometimes "noise" is hard to notice on the small iPhone screen, but when the pictures is posted on the web or copied to your computer, those tiny dots look like you took the picture in snow storm or like you lost resolution on your monitor.
Until now, the best reason to keep a portable camera is the ability to take higher resolution pictures and take pictures in low light that are somewhat acceptable when you want to view them on a larger screen or print them out. Imageonomic's new App, Noiseware, removes that reason. Their new noise reduction App is very effective at decreasing noise from digital images taken with an iPhone or iPad.
The app is very easy to use. You can take a new picture or use an image already saved to your device. Once it is uploaded to the app, you can choice from one of four presets, including default, weak, strong, and night shot. There is also a custom option. Once you are satisfied with the result, you can then save the edited photo to your camera roll or share it via the standard iOS methods, i.e. email, Facebook, Twitter, Airdrop, etc.
While the iOS app doesn't rival the power of Imagenomic's desktop plug-in, it certainly does the job on any image taken with your iPhone or iPad. Unlike other noise reduction apps, it utilizes a sophisticated filtering algorithm, which reduces the noise while preserving the details of the photo.
Noiseware is customized to work best with the iPhone 5S, but will run on any device with iOS 7.0 or later. The price on the iTunes store —only $2.99.