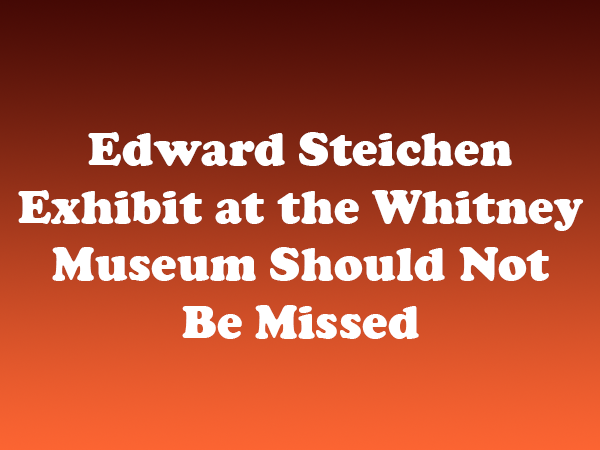 Edward Steichen Exhibit at the Whitney Museum Should Not Be Missed
The Edward Steichen in the 1920s and 1930s: A Recent Acquisition exhibition just closed to make more room for the 2014 Whitney Biennial. Since three floors of the museum were closed, it was a rare pleasure to spend time with Steichen's work without the crowds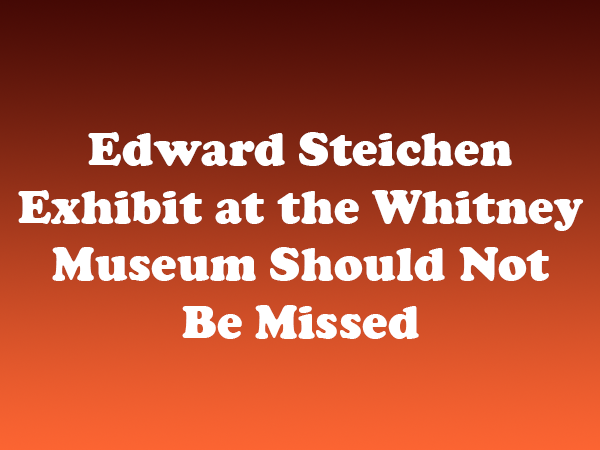 Edward Steichen, who has been referred to as the godfather of modern fashion photography, had a long career prior to taking his most well known position as head photographer for Condé Naste. He first entered the art world at the age of fifteen when he began a lithography apprenticeship with the American Fine Art Company in Milwaukee. He spent the first 20 years of his career as a painter before later turning to artistic photography.
Steichen was one of the first U.S. photographers to delve into color photography and use the Lumiere Autochrome process. His prints appeared at numerous exhibitions, his own portrait studio in New York City, and colleague Alfred Stieglitz' magazine Camera Work.
Following his work overseeing aerial photography for the U.S. Army during World War I, Steichen's photographic style took on a new direction. He abandoned his impressionistic style for realism, remarking: "I am no longer concerned with photography as an art form. I believe it is potentially the best medium for explaining man to himself and his fellow man." The hallmarks of his more modern work included bold compositions, clean lines, and dramatic lighting.
Steichen went on to do commercial work for both Condé Naste and J. Walter Thompson Advertising Agency. His style is credited with revolutionizing photographic portraiture.
As the Whitney Museum's senior curatorial assistant Carrie Springer explains, "He used lighting to create these kind of abstract environments for his subjects—in our show, there's a portrait of Maurice Chevalier dancing while holding his hat, but the shadows of him and his arm look like they're almost dancing in these abstract forms. The focus is very much on him and his face, yet it's all constructed in a very modernist environment."
The latest exhibit contains photographs given to the Whitney by Richard and Jackie Hollander. The majority of the gelatin silver prints are celebrity portraits and fashion photographs taken during Steichen's tenure as chief photographer for magazines including Vanity Fair and Vogue. However, the exhibit also contains advertising and nature shots. Taken together, the images reflect the impressive range of the accomplished photographer.