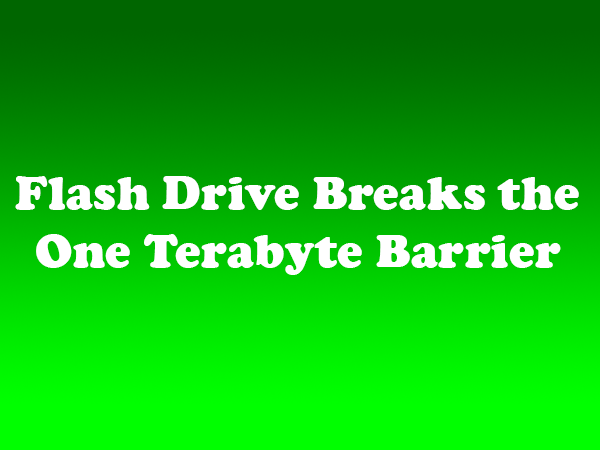 Flash Drive Breaks the One Terabyte Barrier
A One Terabyte flash drive has arrived!
Flash drives have evolved rapidly over the last several years. Transfer speed and storage capacity allow large amounts of data to travel rapidly between devices. High resolution video and medium format photography with large file sizes are not a problem for today's flash drives.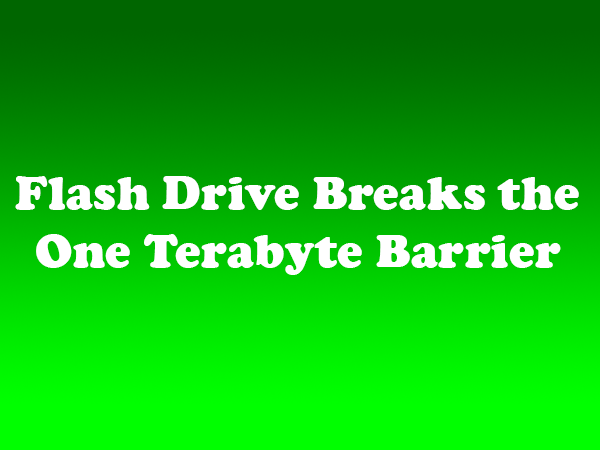 For photographers who like to take their digital catalog with them, the latest and the greatest flash drive is the Kingston DataTraveler HyperX Predator 1TB USB 3.0 Flash Drive. According to Kingston Technology, it boasts the highest speed and largest capacity currently available, making it incredibly easy to access, edit and transfer large files, such as HD video.
Below are the key technical specs:
Storage: The flash drive can store1 terabyte of data
Read speed: The maximum read speed is 240 MB/s
Write speed: The maximum write speed is 160 MB/s
Compatibility: The USB 3.0 flash drive is combatable with Windows 8, 8.1, 7 SP1, Vista SP1/SP2/SP3 and Mac OS X v10.6.x +. It is also backwards compatible with USB 2.0 systems.
For those who are concerned about data security, the Kingston DataTraveler HyperX Predator does not come with a hardware encryption option. However, there are various add-on software options available.
The flash drive is built to last, with a zinc metal alloy casing. Another smart feature is a sliding cover for the USB port rather than a cap, which can become lose and/or be easily misplaced. For added peace of mind, the flash drive comes with a 5-year warranty and free technical support. Of course, users must also use common sense and keep the drive out of hot, wet and otherwise unhospitable environments.
The flash drive is fairly large for a thumb drive. For ease of use, the Kingston DataTraveler HyperX Predator comes with a short USB 3.0 cord that will not block other laptop ports. It also comes with a custom Kingston key ring and HyperX Valet Keychain.
The Kingston DataTraveler HyperX Predator is available on Amazon.com for $744. While the flash drive is still a significant investment, the price tag was initially $2,310.