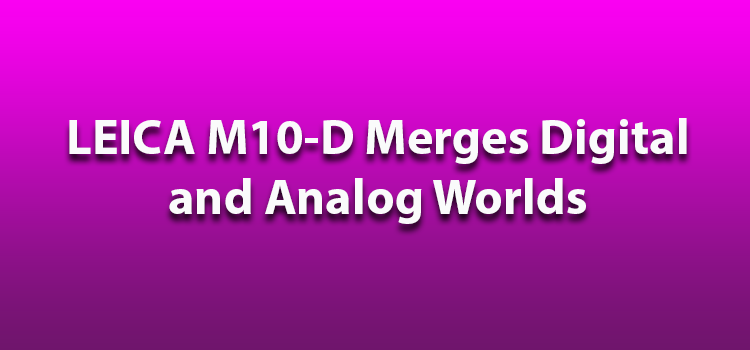 LEICA M10-D Merges Digital and Analog Worlds
With no digital screen and few controls, the LEICA M10-D looks like a camera from decades past. Despite appearances, it is equipped to take high-quality digital images.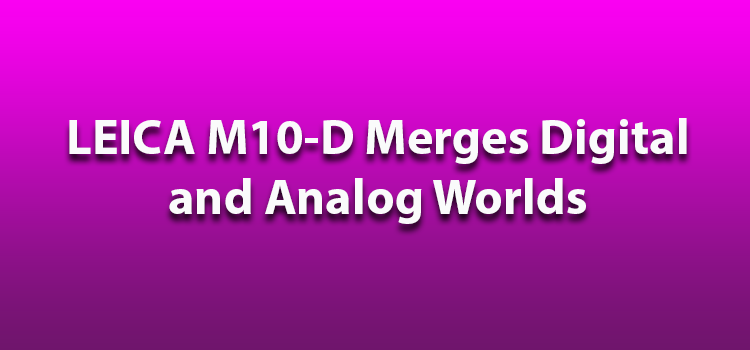 According to Leica, the "M10-D is a bold statement of a conscious focus on the essentials of both the philosophy and function of photography." The LEICA M10-D isn't for everyone. It is designed for photographers who want to focus exclusively on the art of taking a photo. Of course, it does not completely eliminate all the modern features we have come to expect. You will just need to use a smart device like a cellphone or tablet to access these tools.
Instead of a digital screen, the exposure setting dial is located on the back of the camera. In a throwback to analog cameras, the M10-D also features a fold-out thumb rest. To bridge the gap to the modern age, the camera includes built-in Wi-Fi, which is designed to be used with Leica's FOTOS App.
The Wi-Fi function, which can be activated directly and immediately with the on/off ring on the back of the camera. Once paired with a device, photographers can adjust the camera setting and access tools like white balance and Live View. Below is a brief summary of the camera's other key features:
4MP Full-Frame CMOS Sensor
Leica Maestro II Image Processor
Minimalist Design; No Rear LCD Screen
Optical 0.73x-Magnification Viewfinder
ISO 100-50000, up to 5 fps Shooting
Stills-Only Operation
Weather-Resistant Brass Construction
Compatible with Optional EVF
For many photographers, the inability to immediately review your images is understandably a deal breaker. However, if you are interested in going back to a more traditional camera, it may be worth a look. The LEICA M10-D is available for preorder via online retailers like B & H Foto. It sells for $7,995.