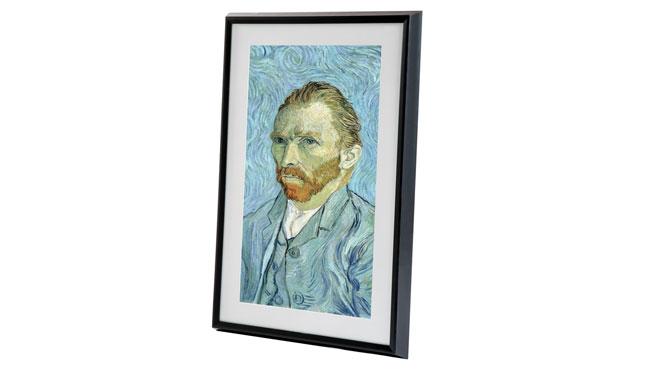 Meural Digital Canvas Photo Frame Is Revolutionary
Most digital picture frames feature low quality digital displays and painfully unsophisticated software programs. The Meural Digital Canvas Photo Frame is the exception. The images it displays look like real art.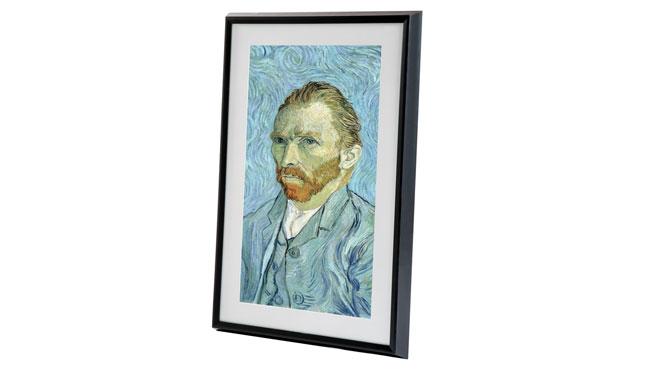 Digital connected canvases are the natural evolution of digital picture frames, yet Meural's product far surpasses anything else on the market. As described by the tech startup, "Meural started from a very basic premise: we should all be able to change the art on our walls—whenever we want. Digital frames aren't a new concept, but no one had created one that truly reproduces the experience of art. We spent countless hours with artists, designers, and developers, and have built a product that exceeds all expectations."
The display of the Meural Digital Canvas is unique because it makes the image appear textured and lifelike. Time Magazine described it as "…so realistic, you want to reach out and touch the brush strokes." The technology reflects the fact that the frame is built to showcase artwork, either yours or one of the more than 20,000 works of art in Meural's digital gallery. You can even select "playlists" of art. In February, the options included The Art of Love and Black History Month.
As far as technical features, the Wi-Fi-enabled digital canvas features a 27-inch 1080p IPS display with anti-glare technology. It includes 8GB of storage. You can control the image displayed via the Meural website, its app, or the wave of your hand. Using the website, you can also control when the frame "sleeps" and when it displays certain images. The frame itself is solidly constructed of real wood; you can select either walnut or poplar.
Of course, you get what you pay for. Compared to other digital frames on the market, the Meural Digital Canvas is expensive. It costs around $595, and the annual Meural membership is an additional $39.95. Both are available via Meural.com and Amazon.com. However, the company's website often offers promotions where you can buy a canvas and receive a free annual membership.