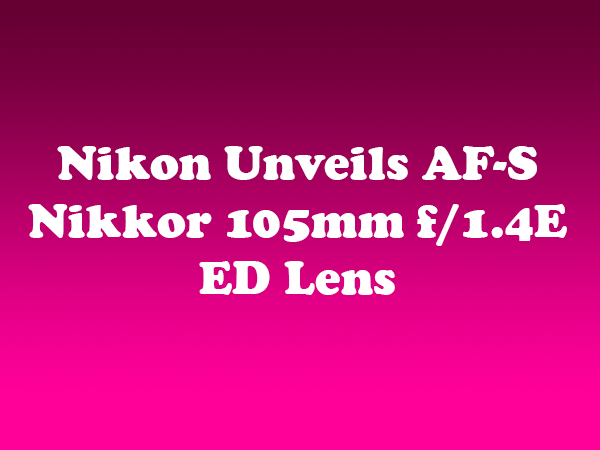 Nikon Unveils AF-S Nikkor 105mm f/1.4E ED Lens
Nikon recently unveiled its new AF-S Nikkor 105mm f/1.4E ED lens. It is the fastest full-frame lens of its kind (FX format) on the market today.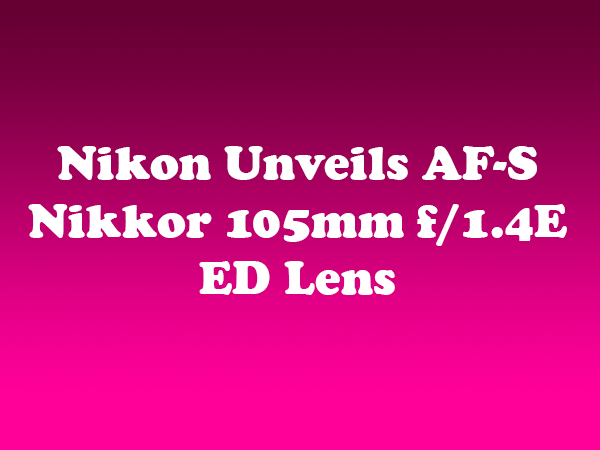 Nikon coordinated the announcement with another milestone. The total production of NIKKOR lenses for Nikon interchangeable lens cameras reached the landmark of 100 million in July.
Nikon's latest medium-telephoto lens is aimed at professional and advanced enthusiast photographers, particularly those who take portraits. According to Nikon's press release for the Nikkor 105mm f/1.4E ED Lens, "This short telephoto lens can defocus backgrounds with painterly finesse and isolate subjects with three-dimensional fidelity."
The image quality of the AF-S Nikkor 105mm f/1.4E ED Lens appears impressive from the sample photos Nikon has released so far. The f/1.4 maximum aperture and nine rounded aperture blades create impressive bokeh effect with large, smooth spheres with gradual alteration. The focal length (105mm on FX cameras, 158mm on DX cameras) also allows the photographer to interact with the subject. As Nikon highlights, the lens is also ideal for low-light photography, thanks to its large maximum aperture that allows photographers to shoot at the fastest allowable shutter speeds.
The lens features an electromagnetic diaphragm mechanism, which provides highly accurate electronic diaphragm or aperture blade control when using auto exposure during continuous shooting. The AF-S Nikkor 105mm f/1.4E ED lens also comes with Nikon's proprietary Nano Chrystal Coat, which virtually eliminates internal lens element reflections across a wide range of wavelengths.
Below are several other key features/specs of the AF-S Nikkor 105mm f/1.4E ED lens:
14 elements in 9 groups, with 3 ED elements
FX/35mm format
AF-S (Silent Wave Motor)
Weighs approximately 34.8 oz. (985 g)
Minimum focal distance of 1.0 m (3.3 ft.) from focal plane
Filter size of 82 mm
Dust and moisture sealed
Lens hood: HB-79, soft case: CL-1218
The new lens is available for pre-order on Amazon.com, B&H, and other retailers for $2,199.95. It will begin shipping at the end of August.