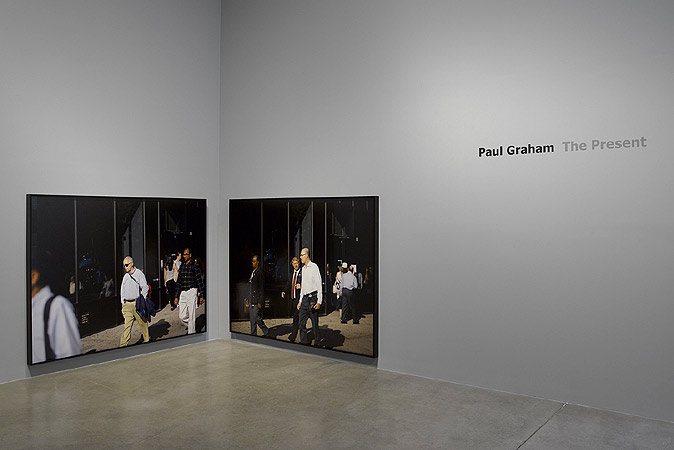 Paul Graham's "Does Yellow Run Forever?" At Pace/MacGill Gallery
Paul Graham's "Does Yellow Run Forever?" recently debuted at the Pace/MacGill Gallery in New York City.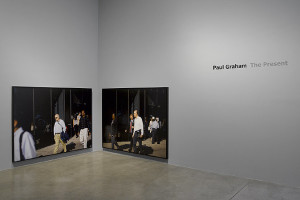 Graham is a renowned British photographer whose use of color in the late 1970s and early 1980s is credited with revolutionizing the genre. His first acclaimed series captured life along England's primary arterial road and is entitled A1: The Great North Road. His went on to create twelve distinct bodies of work, which have been the subject of more than 80 solo exhibitions worldwide.
His latest exhibit, Does Yellow Run Forever?, featured nearly 20 large-scale color photographs taken between 2011 and 2014. As described by the Pace/MacGill Gallery:
In his most recent series, Graham pushes deeper into an ongoing exploration of the ephemeral and quotidian in the fabric of our lives, combining images of rainbows from Western Ireland, a young woman asleep in different rooms on the far side of the world, and the facades of down-at-heel New York City gold shops, to collectively consider the fleeting things we seek and value in life: love, wealth, happiness, beauty—the metaphorical pot of gold at the end of the rainbow.
Graham has received many awards in his more than 30-year career, including the industry's top honor, the Hasselblad Foundation International Award. In addition to the Pace/McGill Gallery, you can view his work locally at the Museum of Modern Art, the Solomon R. Guggenheim Museum, and the Whitney Museum of American Art.
Graham has published a dedicated monograph for nearly every series of work, and Does Yellow Run Forever? is no exception. It is available for purchase at the gallery and online. The Pace/MacGill gallery is located at 510 West 25th Street, New York. Additional information about the exhibit and Graham's work can be found on the Pace website.