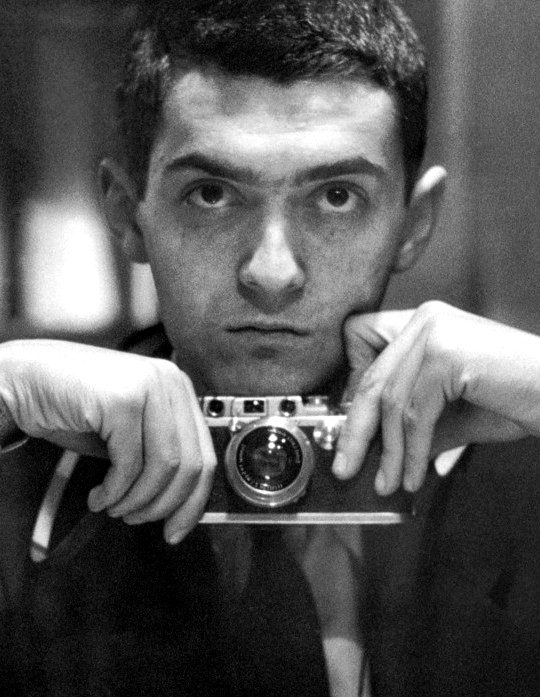 Stanley Kubrick's Photography on Display in NYC
Before he became a ground-breaking director, Stanley Kubrick was a photographer. His early work can be seen this summer in New York City. "Through a Different Lens: Stanley Kubrick Photographs" runs through October 28, 2018, at the Museum of the City of New York.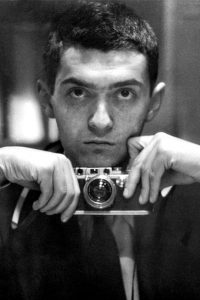 Kubrick got his first professional photography job in 1946 as an apprentice for Look Magazine. His first published photograph was entitled "A Short Story from a Movie Balcony," which featured a man and woman involved in an emotional fight. He quickly gained a reputation for being able to capture the emotions of his subjects and tell a story through an image of mundane, everyday life. Examples include his series, "Life and Love on the New York City Subway."
Kubrick was eventually hired as a full-time photographer. In 1948, Kubrick was assigned to cover the Ringling Bros, Barnum and Bailey Circus in Sarasota, Florida. One year later, he photographed a boxing match won by renowned boxer Walter Cartier. While working for Look, Kubrick also photographed musicians, including Frank Sinatra, Errol Garner, George Lewis, Sharkey Bonano, Muggsy Spanier, Alphonse Picou, Oscar Celestin, and Phil Napoleon.
As the New York Times notes, "This exhibition of the great director's photography is essentially Kubrick before he became Kubrick." The famed director often didn't get to pick the subjects and told the story the magazine assigned him. Nonetheless, Kubrick credited his photography work for Look as paving the way for him to become a movie director, where he had the freedom to create his own vision from start to finish.
"Through a Different Lens: Stanley Kubrick Photographs" features more than 120 photographs by Kubrick from the Museum of the City of New York's Look Magazine archive. The substantial collection includes 129 photography assignments and more than 12,000 negatives from his five years as a staff photographer. As the museum describes, "For any fan of Kubrick's films, the exhibition explores a formative phase in the career of one of the 20th century's most renowned motion picture directors."
The Museum of the City of New York is located on 1220 Fifth Ave at 103rd Street. It is open daily from 10am–6pm. For more information, visit mcny.org.