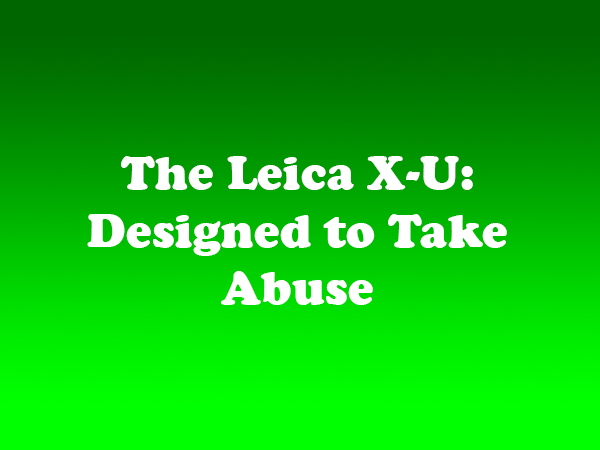 The Leica X-U: Designed to Take Abuse
Photographers who shoot in challenging outdoor conditions should consider the Leica X-U. It is also a good choice for those who use their Leica as a carry around camera. According to Leica, you can drop, submerge and dirty the expedition camera without a worry.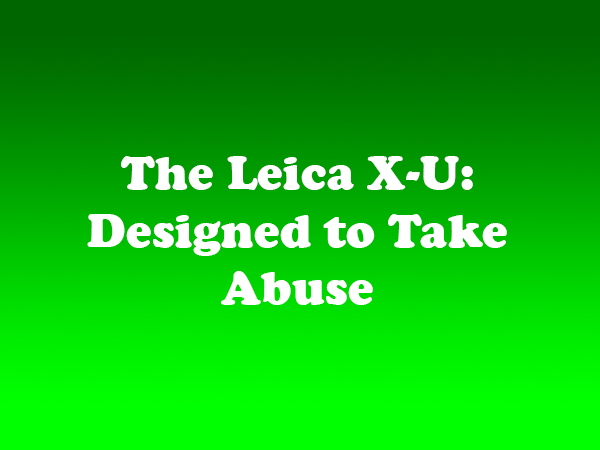 Released in January, the Leica X-U is both rugged and stylish. The dust-sealed camera is completely waterproof, allowing photographers to reliably use it for underwater photography. The camera is also shockproof, although it should be difficult to drop. The aluminum body is protected with no-slip thermoplastic rubber. There is also a protective cover for the LCD screen.
Given that it is supposed to be virtually indestructible, the German-engineered X-U is surprisingly streamlined. Working with AUDI Design, Leica clearly worked hard to make sure the X-U is both easy to handle and pleasing to the eyes, a signature of its high-end cameras.
With regard to image quality, the Leica camera does not disappoint. The large sensor and high quality lens deliver crisp and vivid photos, even when shooting in challenging conditions. Below is a brief summary of the Leica X-U's key features:
Shockproof: The camera will survive falls of 1.22 meters.
Waterproof: Photographers can shoot at depths of up to 15 meters for up to 60 minutes.
LCD Screen: While there is no viewfinder, the camera has 3-inch monitor screen, which has a tough protective cover.
Sensor: The camera features a large (23.6 x 15.7mm) APS-C format CMOS sensor with 16.5/16.2 million pixels (total/effective) and a format aspect ratio of 3:2.
Lens: The camera's Leica Summilux 23 mm f/1.7 ASPH. lens is fast and impressive.
Video: The X-U doesn't shoot 4k videos. But you can still record HD video in a choice of 1920 x 1080 or 1280 x 720 pixel resolution at 30 full frames per second in MP4 video format.
Of course, Leica cameras notoriously do not come cheap. The X-U model retails for approximately $3,000, which is relatively affordable given the camera's unique features. However, more important, the price tag gets you that little oval red "Leica" label for all to see.