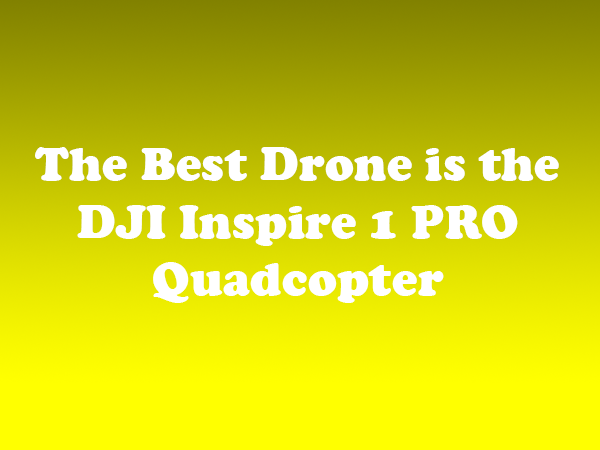 The Best Drone is the DJI Inspire 1 PRO Quadcopter
If money is no object, the DJI Inspire 1 PRO Quadcopter with Zemuse X5 4K Camera is the best photography drone on the market, hands down. From ease of use to image quality, the Inspire 1 simply can't be beat.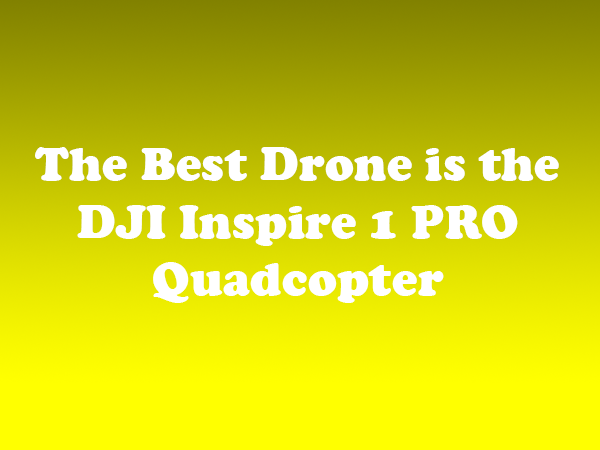 DJI Inspire 1 PRO Quadcopter is aimed at professional photographers and cinematographers. When DJI announced the model last fall, Eric Cheng, DJI's Director of Aerial Imaging, stated:
The professional applications of the Zenmuse X5 are almost endless. In addition to shooting professional-quality photos and 4K video, the new camera can be used to create high-quality aerial maps and 3D models, and can also help industrial teams get even more detail from their aerial imaging pursuits, for example, in utility inspection using a drone.
According to DJI, the Zemuse X5's 16-megapixel Micro Four Thirds (MFT) camera is the first and smallest camera designed for aerial use. In addition to the included DJI MFT 15mm f/1.7 ASPH lens, users can also add certain Panasonic, Leica and Olympus lenses.
The Zemuse X5 captures 4K-resolution video (4,096×2,160 pixels) at 24 frames per second. In camera mode, it can take busts of 3, 5, or 7 frames. It also offers full wireless aperture and focus control using the DJI GO app.
As with other DJI models, the Inspire 1 features a 3-axis gimbal to hold shots steady. It also has a visual positioning system that relies on ultrasonic sensors to hold position without GPS. The feature is useful when operating indoors, low to the ground, and in areas without GPS.
Unique to the Inspire 1, the drone's so-called "landing gear" is retractable, which means that the camera can capture unobstructed views across 360-degrees. As for time in the sky, the Inspire 1 equipped with the Zemuse X5 camera can stay airborne for about 15 minutes. In addition, an optional battery can extend the drone's life by three minutes.
The DJI Inspire 1 PRO Quadcopter with Zemuse X5 4K Camera is currently selling for $4,499. Owners of the Inspire 1 equipped with the Zenmuse X3 camera can upgrade by purchasing the Zenmuse X5 for $2,200.