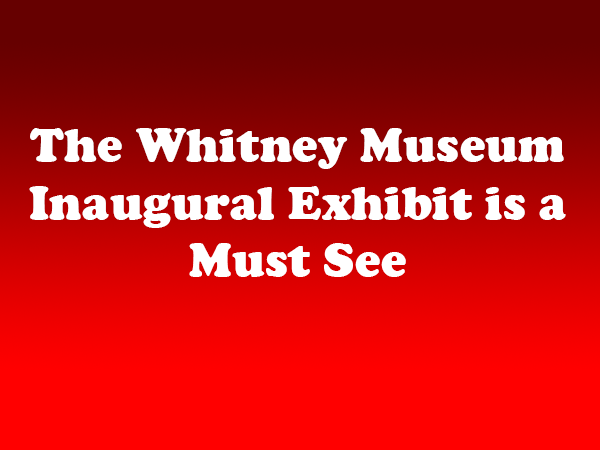 The Whitney Museum Inaugural Exhibit is a Must See
The Whitney Museum of American Art reopens its door next week, unveiling its new home and a new collection. The inaugural exhibition, America Is Hard to See, some classic photographic images from its permanent collection. Over 650 works by some 400 artists chronicle the evolution of American art from 1900 to the present.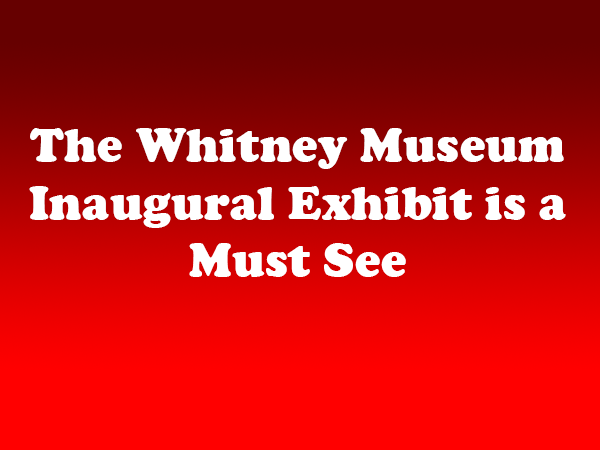 The Whitney Museum is located at 99 Gansevoort Street in the Meatpacking District, not far from its original home in Greenwich Village. It features 200,000-square-feet of space, including 50,000 square feet of indoor galleries and 13,000 square feet of outdoor exhibition space. Located between the Hudson River and the High Line, the glass and concrete building is itself a work of art.
Approximately one-quarter of the works on display at the Whitney Museum's inaugural exhibit have never been shown before or haven't been displayed for many years. "Numerous pieces that have rarely, if ever, been shown before will appear alongside familiar icons, in a conscious effort to challenge assumptions about the American art canon," the Whitney's description of the exhibit states.
As The New York Times recently discussed, the Whitney has never had a hard and fast rule about what constitutes "American" art, which is part of what makes the museum's collection so incredible. The title of the Whitney's inaugural exhibit, which references a 1951 Robert Frost poem and a 1970 film by Emile de Antonio, emphasizes that the question remains open.
"It's still a melting pot of artists who have either been born here or lived and worked in the United States for a substantial period of time," said Scott Rothkopf, a Whitney curator and its associate director of programs.
The works are not separated by medium, but categorized chronologically into 23 different "chapters" that each revolve around a common them. For instance, one of the first chapters explores the work of the American avant-garde during the early days of the museum, while one of the last features modern works that respond to recent events like 9/11.
According to the museum, the exhibition will run through September 27, 2015. However, some floors will close on a staggered schedule before and after that date to clear the way for new exhibits.