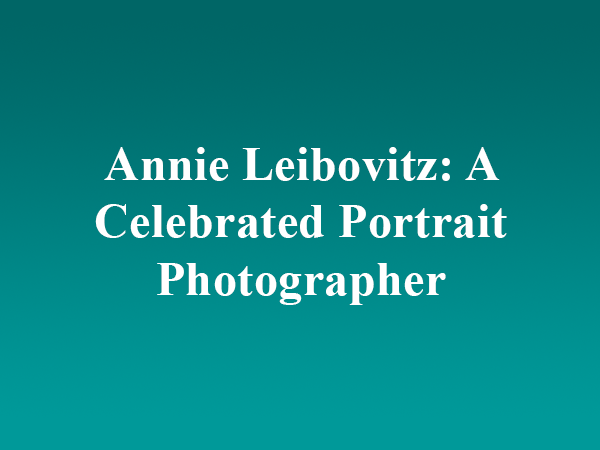 Annie Leibovitz: A Celebrated Portrait Photographer
Anna-Lou "Annie" Leibovitz is one of America's most celebrated portrait photographers. Leibovitz has shot portraits of iconic celebrities and political figures from John Lennon and Yoko Ono to Demi Moore and Johnny Depp. Her work remains influential to portraitists and enjoyed by people around the world.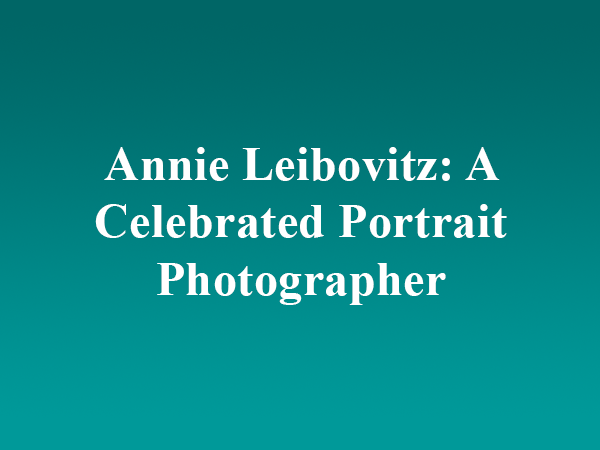 Leibovitz was born in 1949 in Waterbury, Connecticut, and started her career at the San Francisco Art Institute where she specialized in painting. Following a brief stint in Israel where she worked as a photographer, Leibovitz earned the opportunity to truly showcase her talents as a staff photographer with Rolling Stone magazine in 1970. By 1973, she was elevated to chief photographer – a role in which she shot 142 iconic covers during a 10-year span.
Leibovitz broke several barriers during her young years as a photographer. She was the first female to photograph Joan Armatrading for an album cover, and on December 8, 1980, she shot the famed Rolling Stone cover featuring John Lennon and Yoko Ono. She was the last person to professionally photograph Lennon, as he was murdered a short five hours following the photo shoot. In 1991, Leibovitz became the second living portraitist and the first woman to launch a show at the National Portrait Gallery.
Leibovitz has claimed that she does not liken herself to a "celebrity," but does take a strict and serious attitude toward her work. Her devotion to the integrity of her work was demonstrated most recently in 2007 when the BBC misrepresented a photo shoot Leibovitz had taken of Queen Elizabeth II. After being forced to admit it misrepresented the events of the shoot – which show the Queen angry with Leibovitz's requests and work – the broadcast was forced to make a formal apology.
She continues to remain an active and critical presence in the photography industry, and has most recently shot a number of celebrity images, including the cast of Les Miserables for Vogue magazine in 2012. To see some of her great photos, consider checking out her book, Photographs: Annie Leibovitz.