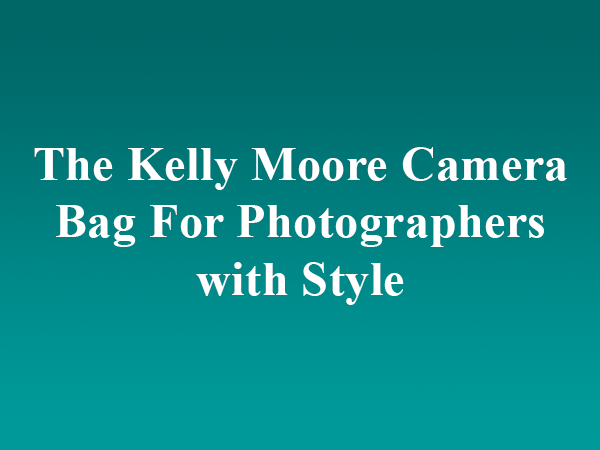 The Kelly Moore Camera Bag For Photographers with Style
Give up shopping for the perfect camera bag! There is no single camera bag that will satisfy all of your needs. Different shoots require different camera bags.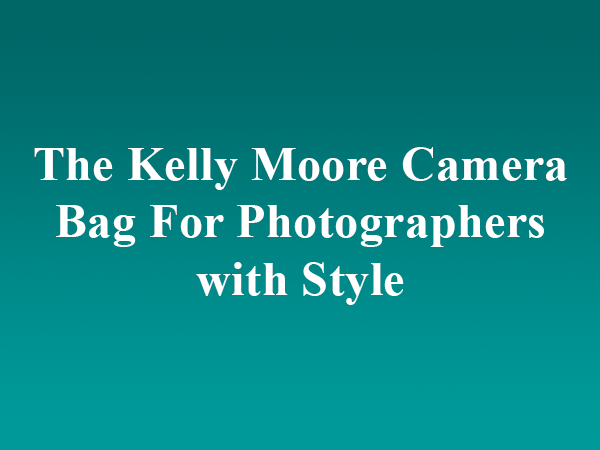 A backpack style bag works well for street photography and nature photography. A roller bag is big and well suited for traveling on planes or cars. Airlines permit a carry on as well as a handbag for personal items.
For a stylish camera bag that is camouflaged as a briefcase or women's handbag, I highly recommend the Kelly Moore line. Photographer Kelly Moore has an extensive line of camera bags that appeal to both men and women and are designed to fit the camera and accessories for your everyday needs.
These high quality bags can carry your camera with one or two extra lenses and a flash. They are durable and priced like a camera bag instead of as the designer handbags they really are.
Finding a high-quality bag that comes in different sizes, capacities and colors can be difficult, but Moore has a line of hundreds of products that can suit the needs of everyone from a novice photographer with few ancillary products to a professional photographer with a great deal of accessories. The bags are designed with personality in mind and come in a range of colors and high-quality finishes. These options allow you to choose a product that best fits your tastes. Prices are reasonable as well, ranging in the $149 plus range.
The layout and design of the bags are really what makes the Kelly Moore line special. The bags are spacious, ensuring that you don't have to cram your camera and all of your accessories in a tight space. The bags also double as a lens storage compartment and feature several pockets, which allows you to grab a new lens or tool at a moment's notice without being forced to riffle through the entire bag.
The brilliant layout of the bag provides a huge convenience when you're shooting an event, or particularly when you're taking outdoor images and have little time to change your lens. Because Moore sells bags of different dimensions, make sure you measure out the size of your camera and lenses to choose a product that is tailored to your needs. Moore has several retail shops across the country, but you can also purchase her bags online.