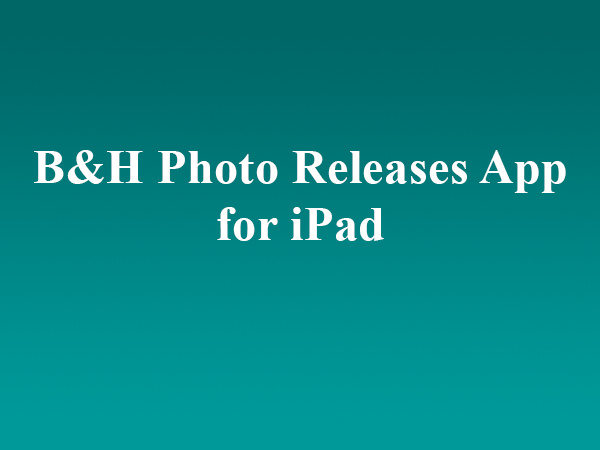 B&H Photo Releases App for iPad
"There's an app for that," even for browsing and shopping for photography gear.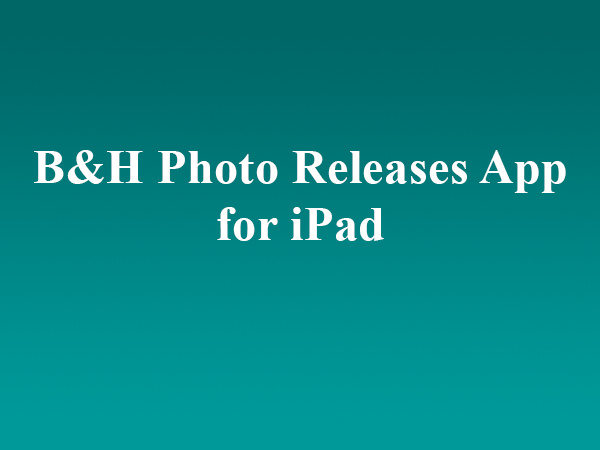 Who ever thought that retail stores would begin to use the Apple platform for advertising and selling their goods? The progressive thinkers at B&H Photo have created an app to do just that.
It is a fair assumption that if you are serious about taking photos, you have already visited the B&H Photo and Adorama Camera websites. Both are located in Manhattan and both offer just about every product available from every manufacturer of photo gear.
B&H Photo's retail outlet in Manhattan is often referred to as the Photographer's Disneyland. Tourists in New York who enjoy photography often make a visit to B&H Photo a part of their itinerary. It makes sense, as B&H Photo is unparalleled in its vast inventory of photo gear.
It is not surprising that B&H Photo became one of the first specialized retailers to offer its customers the ease of shopping on an Apple iTunes App. Although the app was only recently released, early reviews reveal that it is already a success.
The app has a clean design and interactive product pages that make browsing more enjoyable than plodding through the company's web site. The interactivity of using an app to shop makes browsing the enormous B&H catalog as fun as visiting its retail store.
The app was designed to be more intuitive and engaging and enable customers to swipe quickly through the various product lines to pinpoint the exact categories they are interested in. To help shoppers find what they are seeking out quickly, the app developer also finely tweaked the search settings to make them more sensitive and refined. In the absence of a store representative, the app makes it easy for users to gain specific information about the products they are searching, including specifications, features and product availability. You can also download user manuals directly to your device in PDF format to gauge the complexity of certain products over others. To gain a more realistic view of product appearances, customers will also view products in high-resolution photos. Users can also read professional reviews to learn more about what the industry is saying about certain items.
B&H Photo app also makes it easy for customers to purchase products from the site. The developer has put in place several security features to appease customers about the transmission of their financial information, and customers can pay via several methods, including Wallet, PayPal Checkout and the B&H Secure Checkout.
All in all, the B&H Photo app provides a simplified and efficient shopping channel if you prefer to shop from the comfort of your home or while you're on the go.