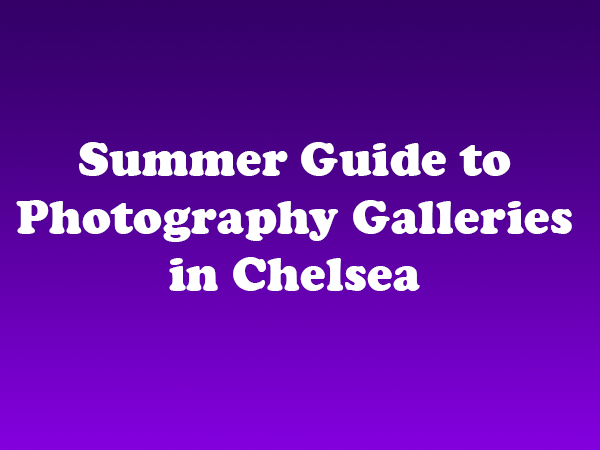 Summer Guide to Photography Galleries in Chelsea
The summer is finally here and there are some excellent exhibits in New York City where you are sure to find some inspiring fine art photography. Here are a few thought-provoking photography galleries in Chelsea that are worth seeing: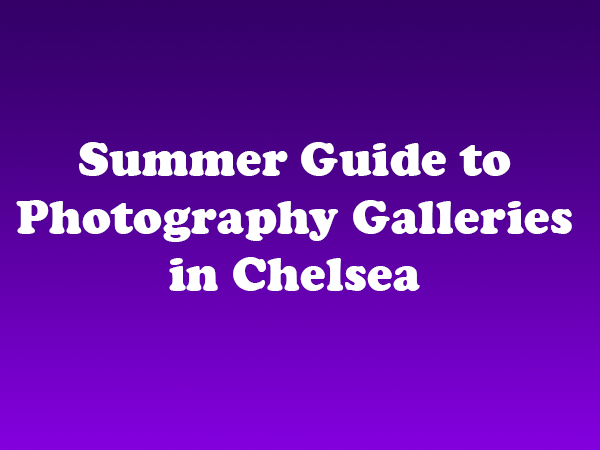 Andrea Meislin Gallery presents Barry Frydlender's fourth solo exhibition – Yaffo-Tel Aviv – will be at the gallery May 8 through June 21, 2014 and will be accompanied by a color printed catalogue with Essays by Leon Wieseltier, Ileana Selejan and Sharon Rotbard. The exhibition will include eight large-scale photographs created between 1998 and 2014, and presenting the view reflected from Frydlender's studio window.
Aperture Gallery will feature Rob Hornstra and Arnold van Bruggen's The Sochi Project: An Atlas of War and Tourism in the Caucasus, which tells the story of this remarkable region of Russia, on view from May 30 through July 10.
Danziger Galleryhas announced their representation and first solo show of the work of Mark Cohen, May 8 – June 28, who is primarily known for his black and white images.
Gallery HO presents Against Nature, an exhibition of recent photographic works by Sabine Mirlesse, Kechun Zhang, and Yichen Zhou, on display May 15 – June 21.
Miyako Yoshinaga Gallery features Trees from the Pacific Shores, the first solo exhibition of Bianca Sforni's photography at the gallery, May 29 – Jul 12. The exhibit is Sforni's black and white photographs investigating the magical power of a tree.
Pace Gallerypresents Hiroshi Sugimoto's Still Life, featuring never-before-seen photographs of dioramas recently taken at the American Museum of Natural History, May 9 – June 28.
Thomas Erben Gallerypresents Elain Stocki's The Palms, highlighting the tenuous connection between photography and reality, May 29 – June 28.
Yossi Milo Galleryfeatures Horizons by Sze Tsung Leong, color photographs of the planet's diverse terrains connected by a common horizon line to form a continuous landscape, May 15 – June 28.
The above list is just a small sampling of what is available for viewing at Chelsea's galleries in the next few months. Chelsea is one of my favorite places to see what is new in fine art and fine art photography. There are many other galleries worth visiting in Chelsea and elsewhere in New York. I've just selected a handful of my personal favorites here.