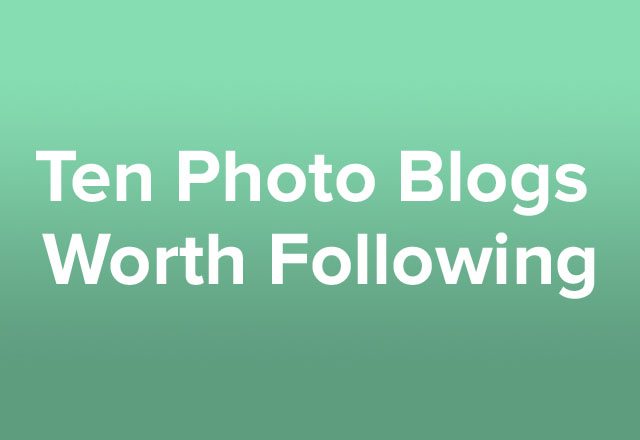 Ten Photo Blogs Worth Following
The Internet has a wealth of resources for budding photographers. There are websites featuring everything from inspirational images to tutorials from professionals to product reviews.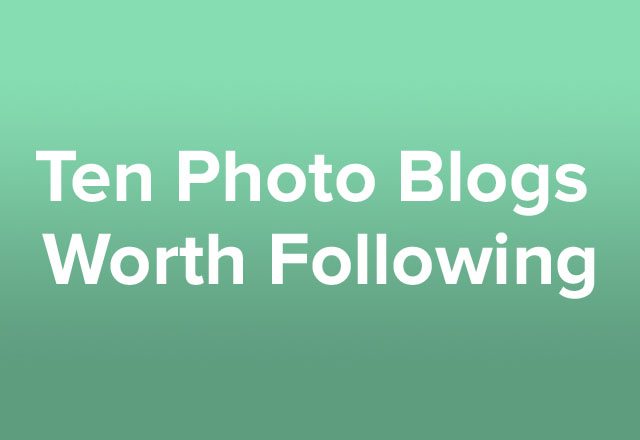 With so many photo blogs out there, it can be difficult to decide which ones to add to your reading list. Here are a few suggestions:
PopPhoto: The blog is operated by Popular Photography, which is the world's largest photography magazine. Popular categories on the site include its buying guide, image gallery, and how-to series.
Fstoppers – The Photographer's Community: The blog is really an online community aimed at educating and inspiring photographers, videographers, and creative professionals. Started in 2010 by founders Patrick Hall and Lee Morris, Fstoppers has grown into one of the top online photography resources. The website reaches over 1.5 million photographers and averages around 4.2 million pageviews a month.
Digital Photography School: As the name suggests, the blog provides tips and tutorials for photographers of all levels and genres. In addition to providing useful tips for capturing stunning images, it also provides great tutorials regarding the myriad of editing tools and apps available. The site is currently read by more than five million people per month.
PhotoFocus: The blog aims to serve as an educational resource for the aspiring and professional photographer. Created by photographer Scott Bourne in 1998, the site is particularly useful for photographers seeking to enter the profession. In addition to video tutorials and other educational resources, the blog also features product reviews and inspirational images.
PetaPixel: The PetaPixel blog is one of the most popular and well-rounded photography blogs. It features news, equipment reviews, and tutorials, all of which are very well written and easy to follow for photographers of all levels. The site also has a great podcast.
The Shutterstock Blog: While most well-known for providing stock photos at a reasonable monthly subscription rate, Shutterstock's blog is also an excellent resource. It features the latest Shutterstock news, articles for inspiration, artist spotlight and even written or video tutorials.
Feature Shoot: The blog showcases the work of international emerging and established photographers. With contributing writers from all over the world and a wide range of interests, the blog covers all genres of photography, including: fine art, documentary, portrait, still life, and landscape. Started in 2008 by Alison Zavos, the website has established an archive of over 4,000 posts of stunning images from around the globe.
iPhone Photography School Blog: Even professional photographers tend to take a lot of pictures simply using their iPhones. This blog provides tutorials on how to improve your iPhone photography and iPhone photo editing. In addition to general tips, the blog shares specific pointers on how to capture better images in specific genres, including landscape, portrait, street, children, etc.
Digital Photography Review: This blog is the place to go before purchasing any new gear. It provides the latest digital camera reviews, lens reviews, detailed specifications for over 1,300 cameras, buying guide, comparisons and timeline.
Strobist: Launched by newspaper photographer David Hobby in 2006, the blog is completely dedicated to how to use your flash. It features excellent tutorials, gear reviews, and other useful information. Strobist currently gets over a million page views per month and made Time's 2010 Best Blogs List.