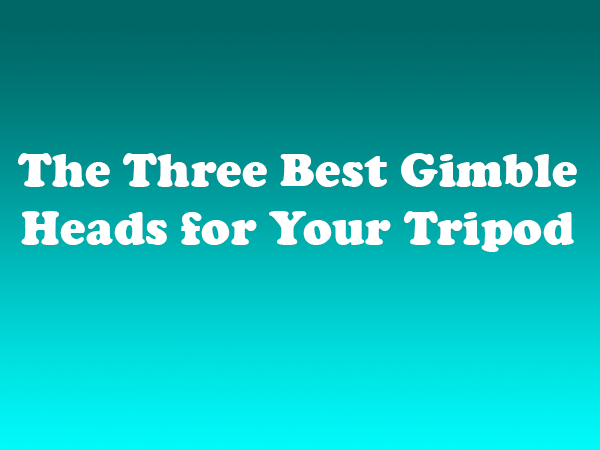 The Three Best Gimble Heads for Your Tripod
To capture great images, the tripod "head" is just as important as the tripod itself. The head not only supports the often-heavy lens, but it also allows photographers to smoothly and quickly point the camera in the direction of their subjects.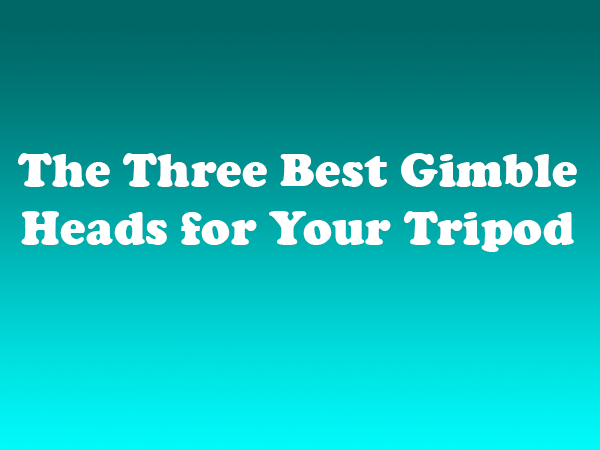 For wildlife and sports photography, "gimble" heads are the most popular because they allow photographers to precisely move the lens in the desired direction while keeping the tripod stable. However, there are a dizzying number from which to choose. To help narrow down the choices, below are the top tree on the market right now:
Wimberley WH-200 Gimbal Tripod Head II with Quick Release Base
The Wimberly WH-200 is largely regarded as the best on the market for its sturdy construction, ease of use, and overall performance. It features a built-in industry-standard Arca-Swiss style quick release clamp, and is equipped to support even the longest telephoto lens. The latest version of the gimble head has a redesigned panning base with zero play, and a relocated pan locking knob that allows the user to easily operate both knobs with the same hand. New lobed "soft-touch" knobs also provide a more comfortable grip and perform better when using gloves. The tripod head is more costly than others, but worth the extra cost. It retails for around $595.
PG-02 FG: Full Gimbal Head
The Really Right Stuff's PG-02 is also highly rated and a favorite among professional photographers. According to Really Right Stuff, the prototype was field tested in Alaska and Africa after years of design. The result is an innovative and solidly constructed gimble tripod head. It features a patented lever-release clamp, which allows for fast and easy mounting. The modular design also makes it easy to break down and store in a camera bag. With regard to performance, the PG-02 delivers precise and smooth panning, which makes it effortless to shoot 360 degrees panoramas. The precision panning base is finely laser-engraved at 2.5-degree intervals and features a drum and brake design for effortless locking. The tripod head sells for $800.
Induro GHB2C Carbon Fiber Gimbal Head

The GHB2C Carbon Fiber Gimbal Head is also an excellent choice. Like the gimbal heads above, it is ideal for the very long, heavy telephoto lenses used in sports or bird/nature photography. The head features separate locks for the fluid-style pan and tilt motions, which makes vertical and horizontal tracking of fast moving objects both quick and easy. Weighing only three pounds thanks to its carbon fiber construction, it can still support up to 55.1 pounds of gear. Unlike the Wimberly, all heads include an Arca-Swiss compatible Quick Release Plate and do not need to be purchased separately. The list price for the GHB2C Carbon Fiber Gimbal Head is $550.