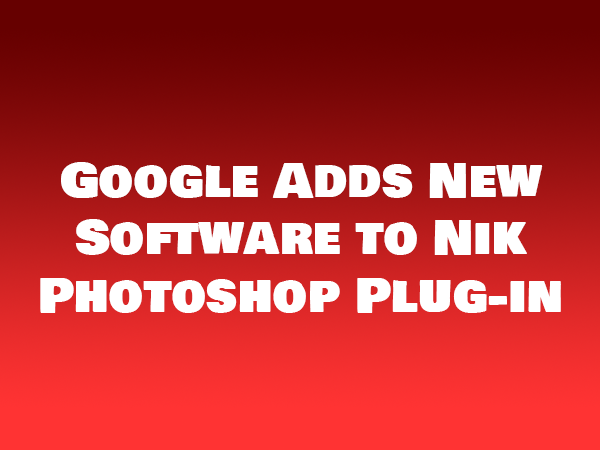 Google Adds New Software to Nik Photoshop Plug-in
Most photographers spend as much time editing pictures as they spend taking them. Many will agree that learning Photoshop is more time consuming than learning how to take great pictures. That is where Photoshop plug-ins come to the rescue.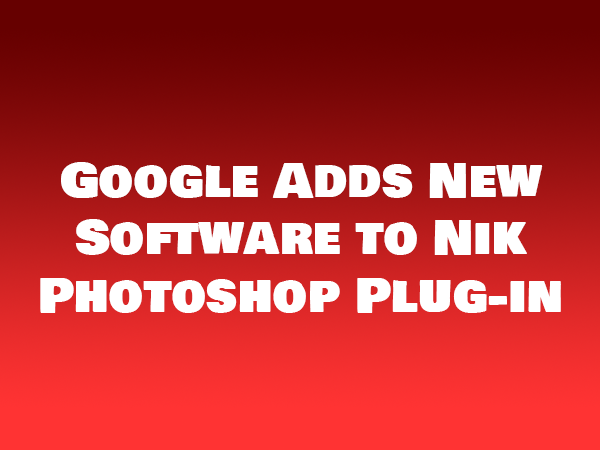 Nik software is a plug-in that is accessible through the "filters" dropdown menu in Photoshop. It uses the same control point technology that Makes Nikon Capture so easy to use. The paintbrush is still available for creating more intricate masks, but the control point produces a perfectly acceptable result in much less time.
Since Google bought the Nik Collection and lowered the price to $149 for the bundle, many people were concerned about whether Google intended to retire it. Those concerns are now at rest with the unveiling of the latest addition to the collection — Analog Efex Pro.
For those who rely on Silver Efex Pro II, Color Efex Pro, Sharpener and the other plug-in, the new tool does not disappoint. Analog Efex Pro allows photographers to go back in time to create modern pictures inspired by traditional cameras.
Options include Classic Camera, Vintage, Wet Plate, and Toy Camera. As described by Google, the new features allow users to "adjust bokeh, textures, frames and other elements, then pinpoint the location of the effects with precise on-image controls."
The new product offers a wide range of preset controls and also allows users to create their own custom settings. As with the other plug-in available in the Nik Collection, Google offers YouTube tutorials to help familiarize users with the new features.
Analog Efex Pro is free to anyone who already owns the Nik Collection. You simply need to download the latest version. For photographers looking for new photo editing software, Google's latest addition certainly makes the Nik Collection an even better value.